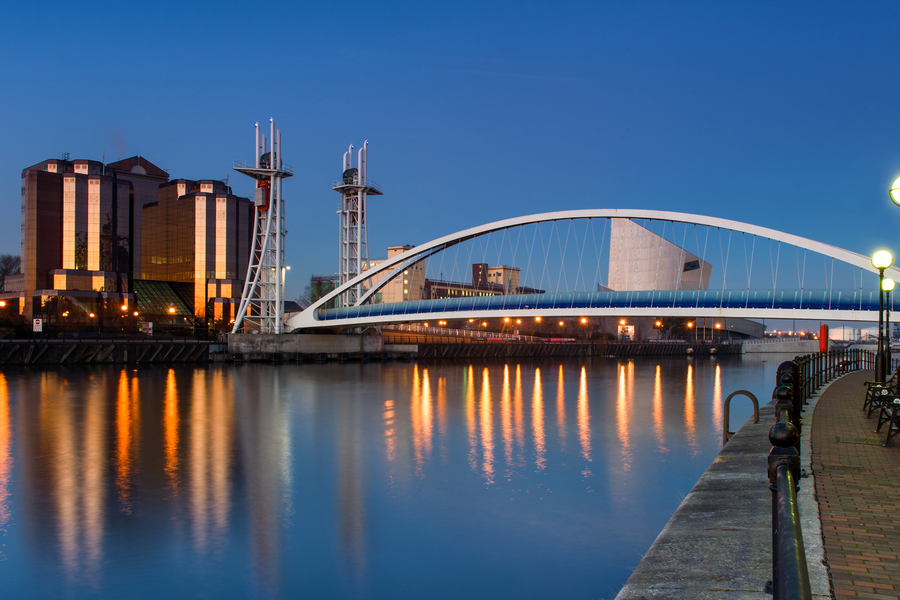 13 Dec

Tomorrow Arrives at Media City

Yet another impressive development has arrived in Media City with the Tomorrow building being launched. Home to a Premier Inn hotel and office development it boasts an extensive creative co-working space designed for the media, digital and broadcasting sectors.

The creative workspaces take up six floors of the building and are housed in an industrial design build. The Manchester Evening News reports that several digital and tech companies have already registered an interest in the space. The ground floor will be a designated co-working space that will be available to freelancers.

The upper floors of the Tomorrow building will be a 112-bed Premier Inn hotel which has already opened for business. It is hoped that the hotel will offer accommodation to professionals visiting Media City for work.

This is yet another step for Media City that is rapidly growing and turning into a popular area to work and live. The Managing Director of MediaCityUK, Stephen Wild, told the Manchester Evening News, 'Our recently approved plans to double in size over the next 10 years, means more hotels, bars and restaurants will be vital to the success of creating a fantastic environment in which people can live, work and play.'

In September, a £1billion plan to double the size of Media City was approved with up to 10 new housing, office and studio developments due to be built in the area. It is hope this will bring more people to live in the area as well as increase employment. Currently there are approximately 250 businesses operating in the area.