As one of Manchester's leading high-street estate agents, we SELL, BUY, LET and RENT properties in Manchester and the surrounding areas. We're on a mission to provide Manchester and Salford with an estate agency that combines traditional values with online fees and are proud to have helped hundreds of people to sell, buy, rent and let.
We thought you might like to put a face to a name while getting to know our staff in more detail so without any further delay, we introduce the Kayton's team…
Gagan Khurana, Managing Director – Born and raised in Sweden, Gagan moved to London for college and University. He then headed up north to Manchester after gaining a job at a local agent. Fast-forward to 2012 and Gagan opened up his very own agency, Kaytons, and now has 12 years' experience in the industry. Outside of the office, you can find Gagan reading, going to the theatre, travelling and enjoying some tennis.
Describe yourself in 3 words. Optimistic, loyal and motivated.
How did you get into estate agency? I worked for two years initially within property development, after which the housing market went down due to recession. I wanted to stay within property and therefore found a job at a local agency and progressed until opening up my very own business.
Tell us a random fact about yourself. I speak four different languages, English, Swedish, Hindi & Punjabi.
Dream home? A dream home for me would be a huge triplex penthouse apartment with tons of outside space views overlooking a city centre. Hot tub on the terrace is essential!
What's your top tip for the someone looking for a new home? Finding a new home is a stressful period and it is therefore essential that you do not rush yourself into making a decision. Give yourself at least six month so you find your home in the right location, for the right price and in the right time frame.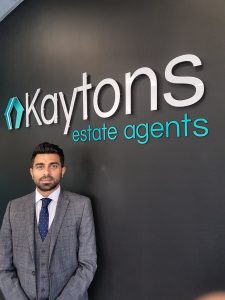 Paul Olverson, Sales & Lettings Manager – Paul has been working in the property industry for more than 13 years and has experience of letting and selling homes for hundreds of people.  When he's not negotiating property deals, you can find Paul at home with his family and watching football!
How did you get into estate agency? I finished University and a friend suggested going into property so I contacted an agent close to where I was living who gave me a job as a sales negotiator and the rest, they say, is history.
Tell us a random fact about yourself. I used to work for my dad in his beetroot factory during summer holidays when I was a teenager.
Dream home? An Edwardian property with period features, a drive and views across the countryside.
What's your top tip for the someone looking for a new home? Research the area thoroughly.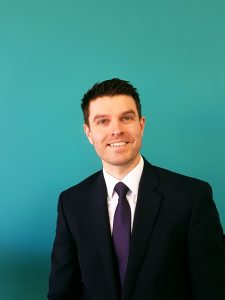 Aimee Vlassis, Lettings & Property Administrator – Originally from London, Aimee moved to Manchester 4 years ago to complete a degree. She soon fell in love with the northern city and never returned to the south! Having recently joined Kaytons, Aimee is just beginning her property career but it definitely looks bright! Outside of work, she enjoys spending time with her horse, Daisy. She also enjoys cooking and baking and can spend hours in the kitchen experimenting with different flavours and putting her own spin on recipes.
Describe yourself in 3 words. Committed, energetic and approachable.
How did you get into estate agency? I have always had an interest in property but, never thought about having career in property. It was only after completing my degree in psychology and going through a few different jobs that I made the decision that I wanted to persue a career in property. Estate agency seemed like a good place to start. From being at Kaytons for the last 3 months I definitely made the right decision!
Tell us a random fact about yourself. In 2017 I worked at The Wimbledon Tennis Championships.
Dream home? A Georgian house in the countryside. I have always loved Georgian houses because of the impressive, distinctive windows. The décor inside would be modern but with a couple of antique pieces for added cosiness. It must also have a pool, jacuzzi and sauna (why not? It is my dream home after all).
What's your top tip for the someone looking for a new home? Make sure the location is perfect for you but also within your price range.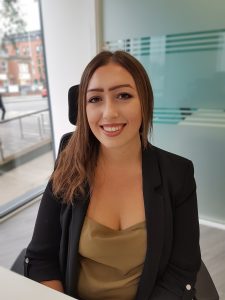 Anita Khurana, Property Inspections & Administration (Part-Time) – Anita joined Kaytons when the new office opened in 2018. Combining her passion for property and attention to detail, Anita ensures that no property issue is missed. When she's not inspecting properties, she enjoys yoga, reading and cooking.
Describe yourself in 3 words. Happy, focussed and hard-working.
How did you get into estate agency? Being a property investor, I have always had a passion for property. I felt the knowledge and experience I possess could be used to help others and hence, I decided to join Kaytons.
Tell us a random fact about yourself. I am a keen traveller and lived in Sweden for 35 years.
Dream home? A large mansion with an outdoor pool and indoor cinema room.