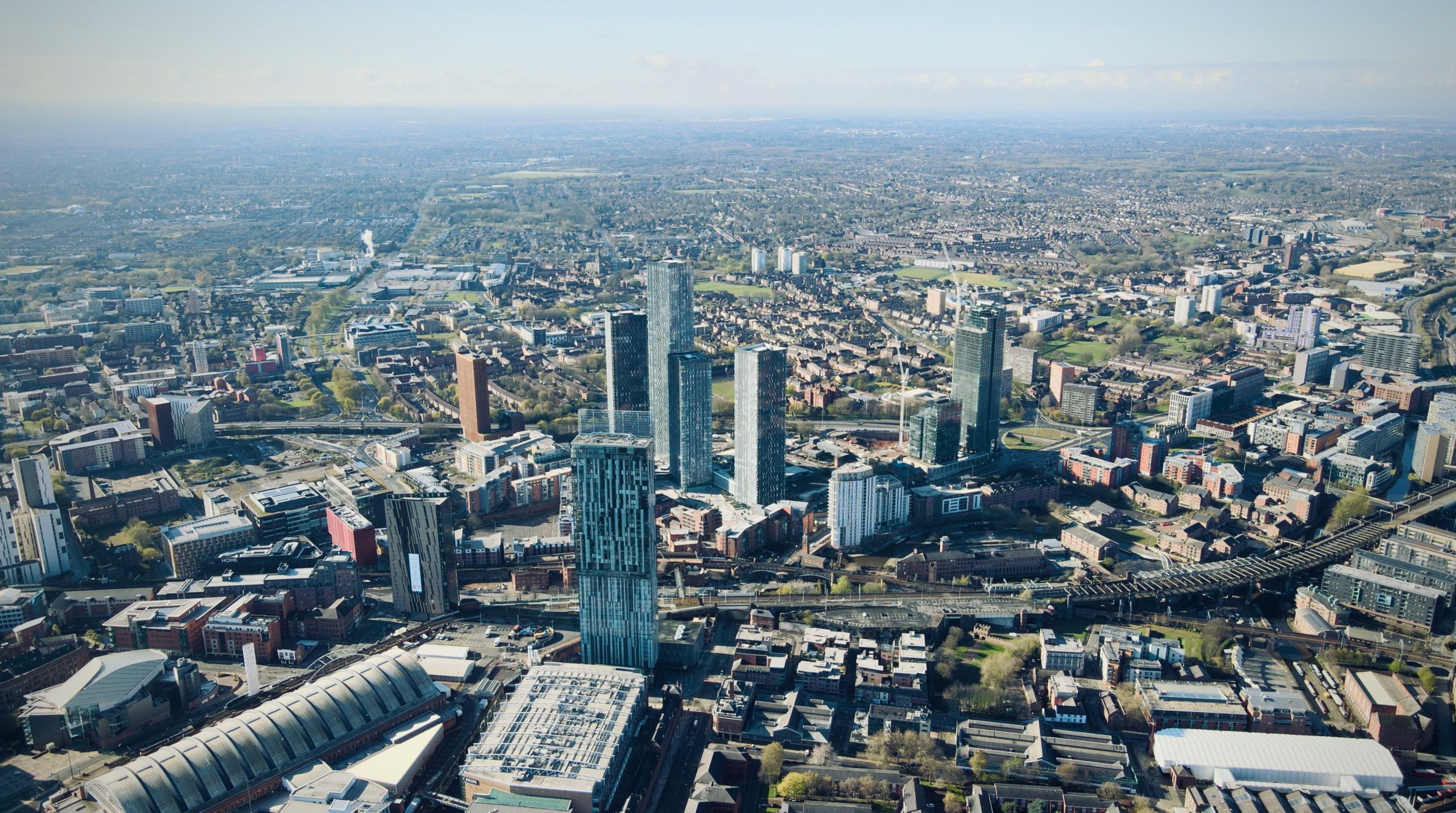 29 Jul

The most sought-after locations in Manchester

Considering moving to Manchester? Perhaps you already live there but want to know what else the city has to offer? Either way, this northern location has something for every age, budget and property taste. From a rich history and vibrant cultural scene to incredible countryside and family-friendly towns, it's no wonder that the city is one of the most desirable places to live in the UK. Once you're here, it can be difficult to choose somewhere to settle though so, in this piece, we highlight the most sought-after locations in Manchester.

Spinningfields 

In the heart of Manchester City Centre lies Spinningfields, a contemporary commercial district that's home to a number of bars and restaurants as well as businesses. Popular with young professionals, it offers the perfect combination of leisure and work and has a vibrant atmosphere, day and night. For this reason, properties in Spinningfields aren't cheap with apartments starting from around £200,000+. 

In terms of property type, you can expect luxury high-rise buildings and duplex apartments with all the mod-cons. If you're searching for a modern home in the centre of the action, this area of Manchester could be just the thing. 

Ancoats 

Officially one of the coolest neighbourhoods in the world, according to Time Out, Ancoats is one of the leading places to live in Manchester. Here, the high streets are lined with independent shops, diverse eateries and craft beer bars. Plus, there's plenty of places to choose for a night out too. 

Close to the Northern Quarter, Ancoats is ideally located for the rest of Manchester City Centre including its transport links and train stations – which makes it a fantastic base for commuters. Properties here tend to be flats with new converted buildings opening their doors every year. 

New Islington 

Years ago, New Islington and Ancoats were the same area but now the former is its own district – and it's easy to see why. It has a range of good primary and secondary schools, great bars and restaurants and is within walking distance to the city centre. It's no wonder that it's so popular with young couples and growing families, and has an impressive community feel too. 

There's also lots of different types of property to choose from and ever-increasing investment into the area, making it one of the fastest growing regions of Manchester. 

Deansgate 

As the road that links Manchester together, Deansgate has a lot to offer – both in terms of things to do and type of property. Here, there's never a dull moment with a fantastic arts and culture scene, lots of bars and restaurants and plenty of family-friendly activities. Being so central, property prices are slightly more than if you stepped outside of the city but the quality of living is worth it.

Property tends to be apartments but you can find two, three and even four bedroom flats for those families who want to be in the heart of Manchester. 

Hulme 

Just 10 minutes from Deansgate is Hulme, another area that's benefited from lots of investment over the past few years. Popular with young professionals and first-time buyers, it offers easy access into the city centre as well as surrounding towns and has lots of green space to explore. Property here is also usually cheaper than in the centre which makes it a great choice for investors too. 

Expect a combination of flats and houses ideal for individuals and larger families. While it might not be as busy as the likes of Spinningfields, it's still one of the best areas to live and call home – and has a lot of potential. 

Want to discuss any of these sought-after locations in Manchester in more detail? Perhaps you're ready to start looking for a property? Either way, our friendly sales and lettings team would be delighted to help. Plus, we can advise on the housing market in full and suggest other great places to live if these aren't what you're looking for. Simply give us a call today or drop into our office on Chapel Street. We look forward to helping you find your dream home in one of these most sought-after locations in Manchester.