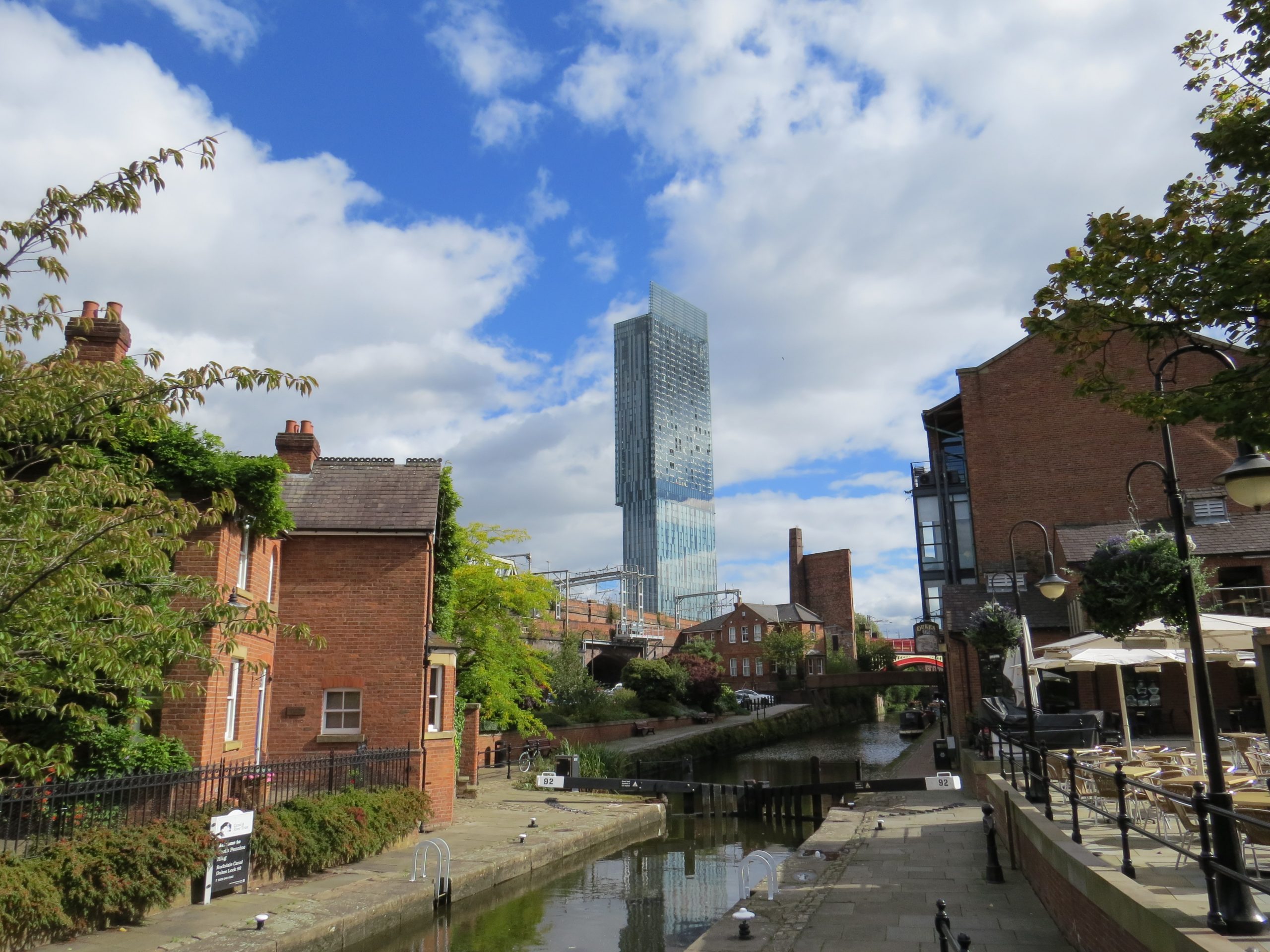 09 Jun

What is it like to live in Deansgate, Manchester?

If you're looking to buy or rent in Manchester City Centre, you may have come across Deansgate. Located in the heart of the city, there really is something for every age, budget and taste. It's a fantastic place to call home with plenty of things to do and see and some amazing green spaces. So here, we reveal what it's like to live in Deansgate, Manchester.

Property in Deansgate

It probably won't surprise you that property in Deansgate is most commonly flats and apartments – but that doesn't mean you have to miss out. Residential blocks in this area combine luxury and contemporary living with features like gym access, concierge services and balconies with great views. The area's prices are some of the most expensive in the city, and the population tends to be young professional renters and couples. 

Things to do

Home to a large range of shops, bars and restaurants, you certainly won't be bored here. You'll find high-end designer stores, high street chains and a number of independent shops. Some of the most popular shopping destinations, just a short walking distance away, include The Avenue, The Arndale Shopping Centre, Exchange Square and Market Street. 

Head to St Ann's Square, which boasts more shops and cafes, and you'll come across The Royal Exchange Theatre – one of Manchester's most iconic buildings. There's also the National Football Museum and The Opera House which make for great trips out too. 

In terms of bars and restaurants, there's a wide variety – with food from Italy, India, China, Greece, America and more. Nightlife here is great too with everything from smaller bars, larger clubs and activity venues the whole family can enjoy like bowling. 

Parks

Head to St Johns Gardens and you'll find a "welcoming, safe and well-maintained" park. It even won a Green Flag award in 2012 for exactly that reason. There's also Parsonage Gardens and a lawned area in Spinningfields – just a stone's throw away – which is popular with young professionals and local renters looking to get some fresh air. 

Getting about

Manchester has a free shuttle bus service that runs to other parts of the city, with plenty of stops in Deansgate. Deansgate Locks also has a train station and tram stop meaning it's really easy to explore Manchester as a whole, as well as Greater Manchester, and even further afield. 

Moving to Deansgate

Looking to be at the heart of Manchester's action? Deansgate and its central location could be just the place. With everything you need to enjoy modern city centre living, a range of transport links and lots of amenities close by, there really is nothing like Deansgate. So why not drop our team a message today and we'll help you to find the property of your dreams. As well as this, we can advise on other property in the city, property prices and everything you need to know if you want to live in Manchester.