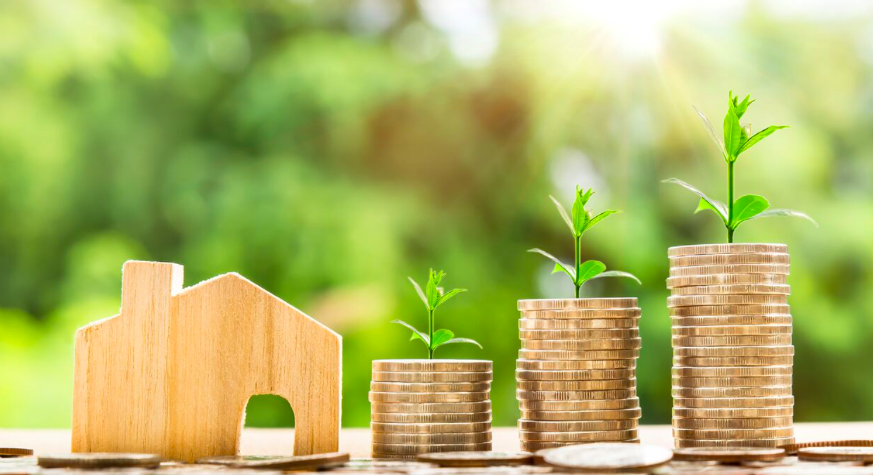 26 Oct

Easy ways to add value to your home

Whether you're thinking of selling or not, it's worth looking at how you can maximise the value of your home. Plus, if you want to move up the property ladder, adding value to your current home is crucial. Take a look at these simple ways in which you could add value and get more money for your home.

Redecorate

 It might be obvious but redecorating is one of the most important updates that you can do around your home. Breathe new life into every room and unleash a little character with a change of wallpaper. If you're thinking of selling, keeping the walls a neutral shade will ensure that your property appeals to more buyers.

The bathroom and kitchen

 These two rooms should never look like they require lots of work as it can often ring alarm bells in a potential buyer's mind. A modern, fresh and clean kitchen and bathroom is usually high on a potential buyer's list of things to look for, so consider spending some money here. Even if you can't afford to put a new kitchen or bathroom in, replace taps, cupboard doors and give them both a thorough clean.

Open plan living

Open plan living is becoming more and more popular especially when it comes to kitchen/diners. Knocking down a wall could have a massive impact on your potential property price. Consider the walls between living room and dining room or the kitchen and dining room.

Double glazing and central heating

If your property doesn't have double glazing or central heating, you could be limiting yourself from the amount of people that are interested in your home. Underfloor heating and heated towel rails also add to a property's appeal.

Extend and convert

While this may sound expensive, extending your home or converting a loft could add thousands of pounds to the value of your home. You'll need to get planning permission before starting any work but an extended living area or kitchen can have great results. Likewise, adding an additional bedroom or gym/games room in the loft will also be impressive. Expanded lofts can offer great space for growing families.

Fix any structural issues

As a potential homebuyer wanders around your property, they'll be looking out for anything that could cost lots of money to repair. A broken roof, insect nests, damaged floorboards, and damp/mould are just some of the most common structural issues. If a potential home buyer notices these problems, they may use them to negotiate a cheaper price. We advise everyone to go around their own house with a critical eye, repairing any issues before putting your property up for sale.

Add a conservatory or garden room

A conservatory or garden room can increase property value, providing it's built well. Plus, you usually don't need planning permission.

If you're looking to sell your property in Manchester or the surrounding areas, get in touch today and one of our experts will be more than happy to help.