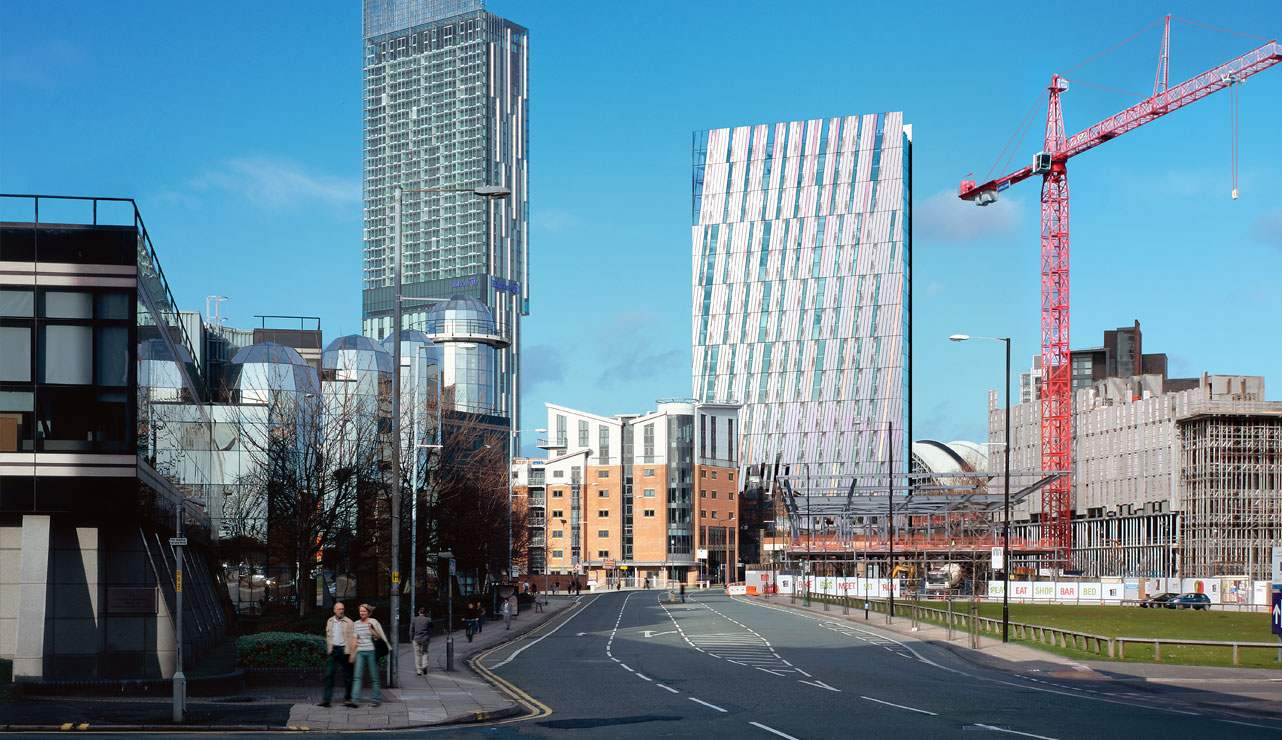 01 Apr

Ten Year Plan for New Manchester Houses

The Manchester City Council has introduced a strategy to build at least 25,000 new homes over the next ten years to deal with the increasing population in the area. Between 2001 and 2011, more than 80,000 people moved to Manchester, making it the fastest growing city in the UK. Manchester is now seen as the Northern Powerhouse and many people are moving here from within the UK and from overseas in order to work. The move of the BBC from London to Salford Quays has brought a steady influx of digital and media developments to the north.

Through extensive consultation the Residential Growth Strategy was developed and it highlights six priority areas for housing within the city. The main aim of the Council is to ensure Manchester remains an attractive and liveable city for all of its residents.

The six priority areas are:
Increase building on existing and new sites – The council will encourage affordable living options to be developed quickly, while maintaining quality standards.
Improve the quality and sustainability of housing – Sustainability standards will be set to ensure reduced carbon emissions from housing.
Increase opportunities for home ownership – The Council will work with developers to ensure there is a broad range of affordable housing available.
Expand the city's family housing offer – There will be a push for more family friendly developments within the city centre so that families remain in the city rather than move to outer areas.
Professionalise the private rented sector – With private rentals likely to increase by 40% over the next decade, standards for landlords will be set and support offered to tenants to ensure a consistently high standard of rental.
Provide appropriate housing for retirement living – There will be an increase in purpose built homes for retirement living to reduce isolation and dependency as the population ages.
The Deputy Leader of the Manchester City Council, Councillor Bernard Priest, said, "Put simply we need more high-quality, liveable homes with high sustainability credentials. These homes should be in attractive neighbourhoods with the services and amenities close by, supported by good transport links to educational facilities and employment. I think this strategy is what we need to make that happen."
"This is a long-term plan with huge ambition, which is absolutely necessary to support the success of the city and the year-on-year growth we have seen. However, critically, the strategy can also adapt to short and medium terms changes to housing need and policy, enabling us to react quickly and amend our strategy towards what is required to support a growing population."
For more information about the plan, visit the Manchester City Council website.
Please contact Kaytons for a free property valuation in Manchester