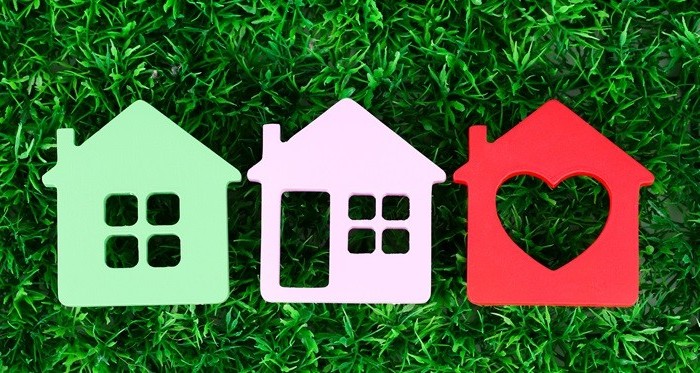 24 Jul

Rent or Buy? Which is best for me?

A property is probably the biggest asset that you can have. However, making the decision to buy a home can often be very stressful. Sure, it's hugely rewarding and can support you later on in life but if you know that you can't afford the mortgage or want to move around, it may not be the best decision for you. We take a look at the pros and cons of renting and buying so that you can decide what works for you.

The Benefits of Owning a Property

One of the biggest benefits of owning your own home is that once you've paid off your mortgage, you will own that property outright and it can then be used as an investment piece. Whether you want to sell and upgrade or give funds to family members, your own home can often provide financial stability.

It's important to remember that even though mortgage payments may seem scary, in the long run, they will just feel like any other monthly bill. Plus, if you've already been renting a property, it's just like having your monthly rent taken out. Some experts also believe that monthly mortgage instalments work out cheaper than renting. Another thing to remember is that if you want to make renovations, you can without having to ask a landlord.

The Disadvantages of Owning a Property

While it may seem that buying a home is a good idea, it's important to weigh up your options. If you've bought a property with a partner or friend and the relationship doesn't work out, then knowing what to do with the property can be difficult. Plus, you need to be aware of the consequences of losing your job and interest rates rising – as these could both have an impact on whether or not you can pay your monthly mortgage repayments. You also need to be certain that you'll be able to pay for all maintenance costs of your property, without overstretching yourself.

It's important to remember that selling your home is not always plain-sailing either. It largely depends on the market and while your house may increase in value, there's also a huge risk that it may decrease.

The Benefits of Renting a Property

One of the biggest positives about renting a property is flexibility. If you find yourself moving around for work or would like the option of going travelling, then renting is a good idea. Once you've bought a property, selling and moving is expensive and difficult. Plus, in rented accommodation, if something goes wrong, your landlord will pay for the repairs!

The Disadvantages of Renting a Property

'Throwing money away' or 'Money down the drain' are terms often used when renting. It cannot be denied that in some locations, monthly rent is high and ultimately you have nothing to show for your payments. Your landlord is also in control at all times and can increase the rent and ask you to leave – even with notice, it can be quite stressful.

Time to decide

When it comes to renting or buying, there's plenty of reasons that support both sides. Only you can make that decision and ultimately, it will depend on your lifestyle. The first step in buying a home is to truly decide whether or not you can afford it. As well as the house, you need to consider deposit, surveys, legal fees, moving costs and monthly bills. Compare this with the option of renting and you'll have your answer.

However, if you're determined to buy, why not set up a savings plan? Alternatively, if you would like to speak to an expert, please get in touch today.