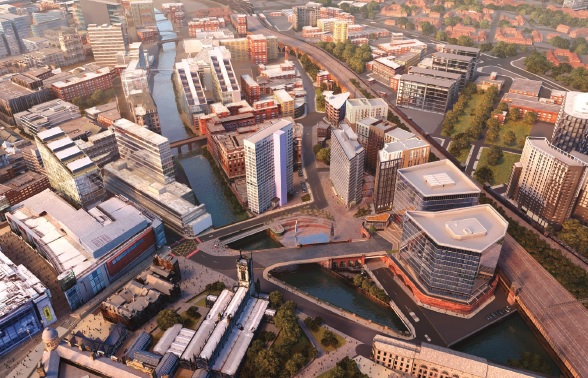 31 May

Why Manchester is the UK's number one investment city

Modern living infused with next-generation technology. That's what makes Manchester, the UK's number one investment city.

As you wander the northern streets of our city, you'll see tens of millions of pounds being invested. One of these newest developments, that we at Kaytons are proud to be a part of, is Origin Homes at Embankment West, a purpose-built neighbourhood in the heart of the city by property investment firm Select Property Group.

The creation of a new asset in the world's favourite property market 

Available for private investors, the new complex is located on the former site of Exchange Train Station. As one of the UK's fastest growing cities, this new site is rich in history and heritage. Once the place where scientists, artists and investors lived, now it's the hub of growth and boasts some of the UK's biggest central business and retail districts. Backed by the city council, this new development will also see the creation of 21,000 jobs and will increase visitors by 20%.

Offering a lifestyle like no other Manchester location 

The goal is to make Embankment West a destination in its own right, creating a rival to Spinningfields. Due for completion in 2020, the complex will house a mixture of studio, one, two and three-bedroom apartments. With an unrivalled city location, Embankment West offers you a high-performance investment and the ultimate cosmopolitan lifestyle.

 

UK rental property: one of the strongest performing assets for 25 years

Research shows that the UK needs more than 240,000 new homes each year to meet the current demand. This figure has not been met for years, meaning that property prices have continued to rise. This has also meant that demand for rented accommodation has risen.

Sustainable capital growth and high yields mean that the UK is appealing for international investors. Manchester is also increasing in attraction. A hub for professional media-based industries and financial businesses, Manchester is now one of the fastest growing economies in the UK. Combine this with the fact that Manchester is home to one of the UK's biggest undersupplied rental markets as well as a hugely increasing young population, and demand for property is one the rise.

Manchester real estate to earn high returns

Prime location of this development means that Embankment West is to earn much higher returns than the market average. Described as an easy sellable, rentable and financeable asset, this development has appealed to many, including first-time buyers, city lovers, short-term renters and investors.

If you have any questions or would like some more information, please get in touch today.