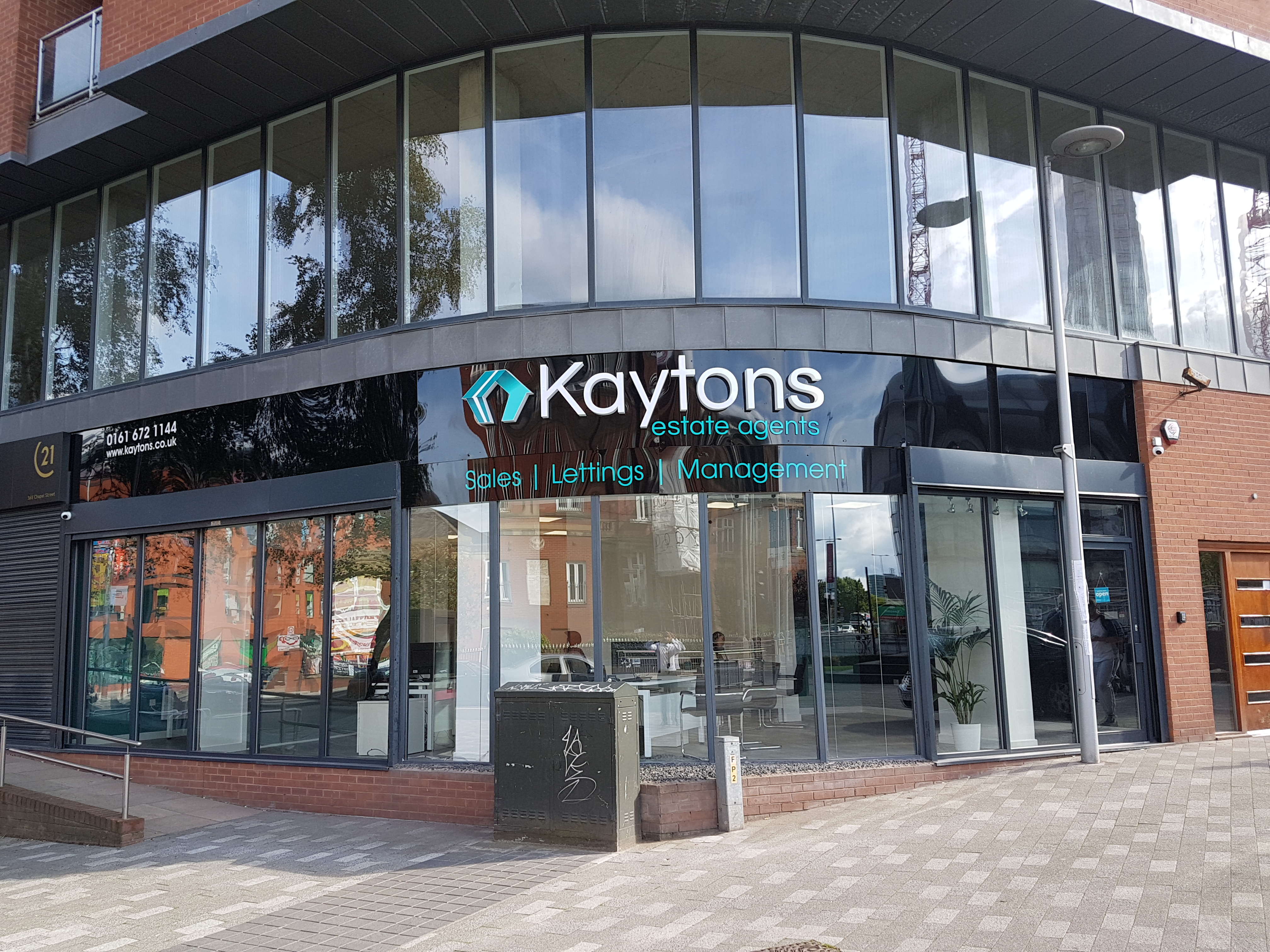 14 Sep

Introducing our brand-new pad

Kayton's Manchester Estate Agent are proud to announce that we've recently moved office.

You can now find us at 365 Chapel St, Salford, Manchester, M3 5JT, which is ideal for walk-ins and passers-by. Located on the corner, opposite Salford University, our new space features a unique contemporary design and floor to ceiling windows that let in an abundance of natural light. (It's hard to miss us!)

As well as moving to a new address, we're hugely excited about being more accessible to our clients and have some exciting future plans. We love the atmosphere of our new location and lots of great venues, multiple restaurants and plenty of upcoming developments in walking proximity seem like a great bonus!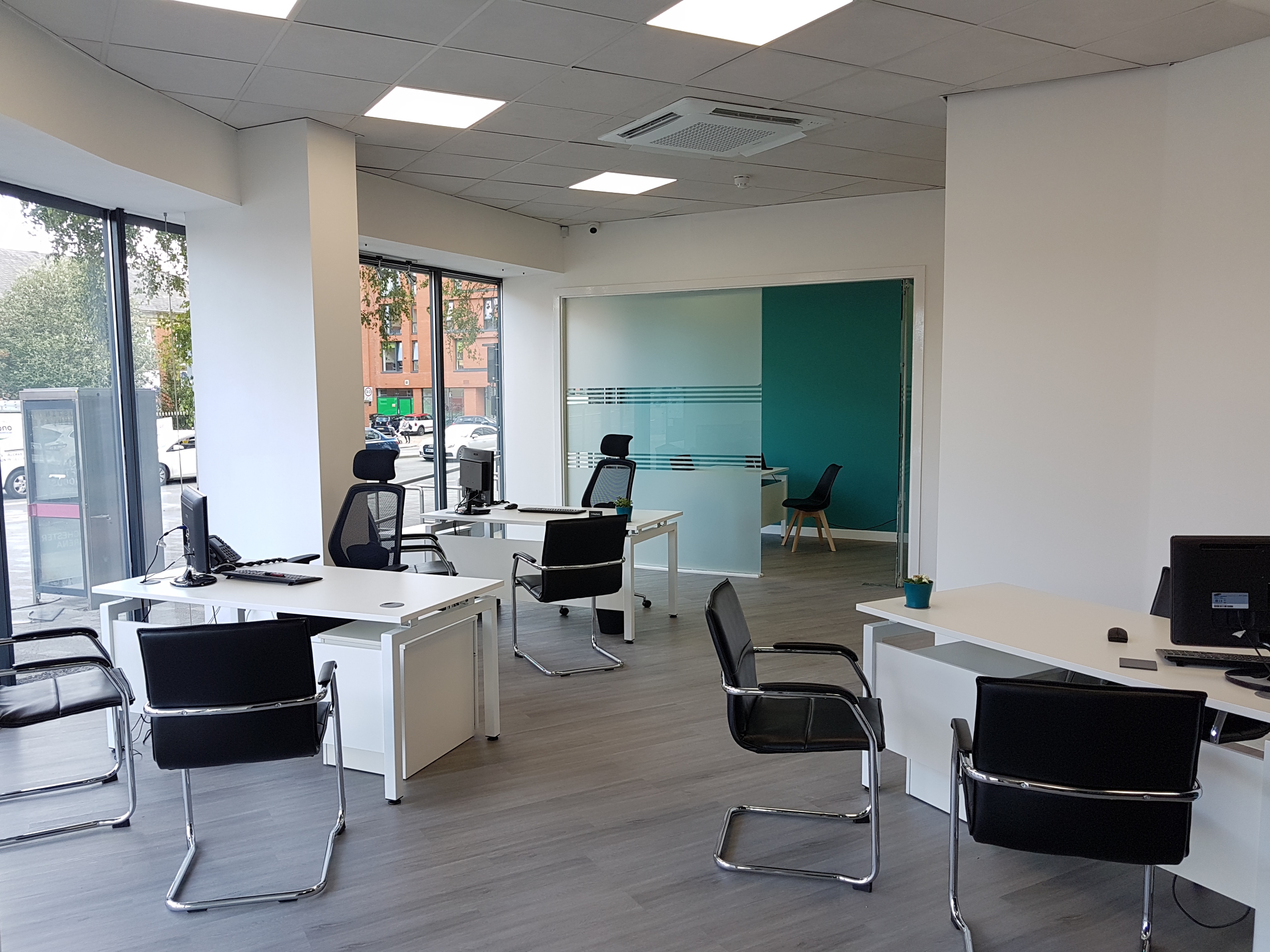 Why did we move?
Location and Easy Access
As one of Manchester's leading independent estate agents, we wanted to be part of the exciting community, while being in close proximity of our customers and partners.
We took the decision to move from Piccadilly Gardens to Chapel Street because we felt it was right for the next step in our business growth. Not only does the area have a lot of buzz surrounding it but we're close to a number of exciting, upcoming developments.
As more people look to move into the outskirts of the city centre, we feel our office move will allow us to cater to more people. Our convenient new location is surrounded by new developments meaning we have a large group of investors that we can engage with.
Space
As our team continues to grow, we needed a convenient place where we can have room to be more efficient both working with our clients and communicating within the team. Not only is our new office bigger but it boasts beautifully designed common areas, comfortable meeting spaces, and a brand-new kitchen.
At Kaytons, our team is made up of local people who have an unrivalled knowledge of Manchester and the surrounding area and who are genuinely passionate about property. We believe that this will ensure that your needs are met and expectations always exceeded.
Networking
One thing we love about having a high-street presence in Manchester is the vast amount of networking events and opportunities. Central location not only gives us more exposure but also allow us to work with other local businesses while building relationships with local developers and partners.
What does the future hold?
Having opened our doors in 2012, we are hugely proud to have helped hundreds of people to buy, sell, let and rent in Manchester and the surrounding areas. Business is open as usual for us and while we aim to grow, we're still dedicated to providing the personal and professional service that we are known for.
At Kaytons we're on a mission to provide the people of Manchester with an estate agency that combines traditional values with competitive online fees. We see ourselves as a fusion of retail and online and want you as the customer to receive the benefits of an online agent yet with a high-street presence.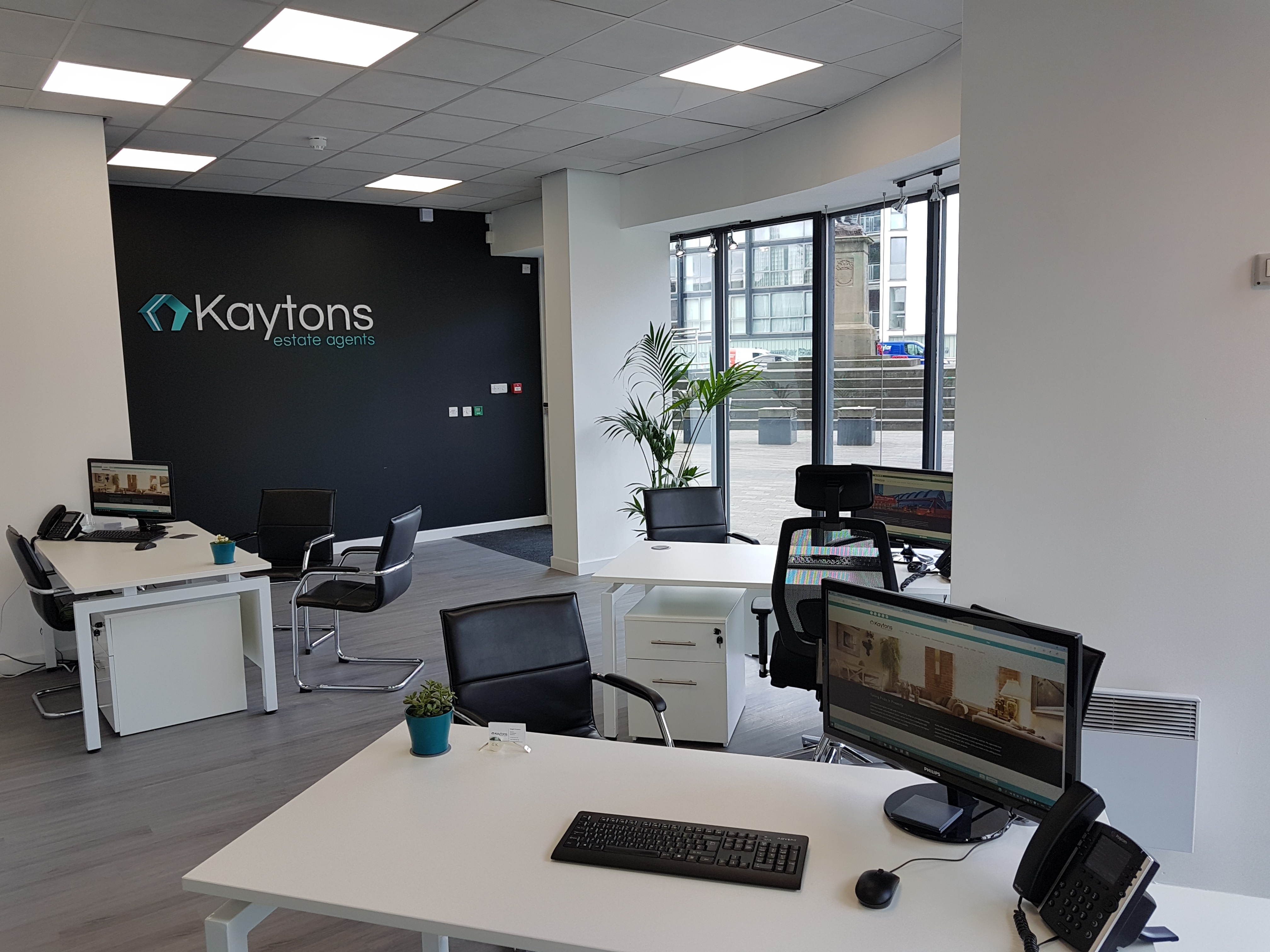 What services do you offer?
At Kaytons we believe that a successful property process is a result of experience and understanding the local property market.
Not only do we have years of experience and a proven track record of understanding various customers and their properties, but we also work to a high industry standard.
Property Valuation: A free, no obligation valuation is an easy and quick way to receive an estimated value of your property. Whether you're thinking of selling or letting or purely curious, why not try it today?
Property Sourcing: We understand that life often takes over so a member of our team will talk to you, listening to your needs, before conducting a search of the property market.
Investment Market: We've helped hundreds of investors in Manchester to maximise their opportunities by offering a bespoke service. Our success comes from an extensive understanding of Manchester's property market, multiple industry contacts, and a determination to provide innovative solutions.
Property Management: We offer two services to landlords so that you can rest assured that your property is in the best hands. From finding a tenant, to inspecting properties, arranging contractors and holding the deposit, we help to minimise the stress of renting.
How much do you charge?
While our office may have changed, our values and approach to properties remain the same. We're proud to offer 'No sale No fee' as well as transparent fees, meaning you don't have to worry about hidden costs.
To sell your home, it costs £999 + VAT fixed price (paid on completion)
To rent your home, it costs £299 + VAT letting fee, Management: 7% + VAT.  Plus, there's no additional charges for inventories.
If you're looking to BUY, SELL, RENT or LET in and around Manchester, why not get in touch or pop down to see our new place?