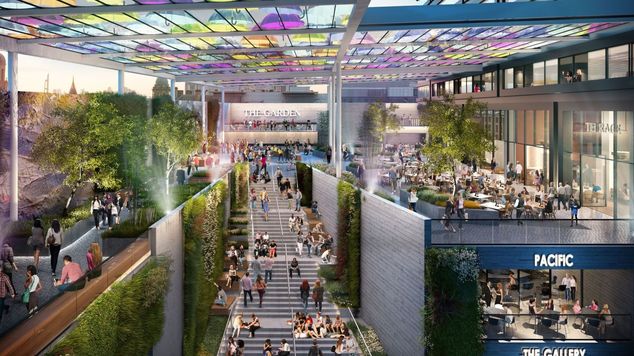 29 Jul

Gary Neville Announces New Vision for Manchester City Centre

Ex-Manchester United stars come property developer Gary Neville has announced big plans to transform a large area of Manchester's city centre. The St Michael's development will create a new district between Albert's Square and Deansgate and will include two skyscrapers, a 5-star hotel and a split-level public plaza.

The development is expected to bring over 1000 new jobs to the city and will cost over £200million to build. It will, however, also see the removal of the former Bootle Street police station, Manchester Reform Synagogue and Sir Ralph Abercromby pub on Jackson's Row. While this has been met with some negativity, Neville has included a new synagogue in the development plans and is in consultation with the owners of the pub to ensure the jobs of the people working there are protected.

The Sir Abercromby pub is believed to be the inspiration for the TV police shop Life on Mars and CAMRA members have started a petition to save it from demolition. However, Neville says discussions have been in place with the pub's landlord and "The site will be cleared and the pub will be removed."

"We've spoken to him about his job about the job of his staff with respect to working with him to protect those during and post-construction because it's important to us."

Neville has been planning this redevelopment for years, however the economic crash meant it became financially unviable. He has sought financial support from Singaporean and Chinese investors and is keen to go ahead despite the financial uncertainty that Brexit has brought.

He spoke to the Manchester Evening News and said, "Manchester has become a fantastic place for people to live. It always has been, but in the last 20 years I think it's transformed itself to a place whereby it's regarded now as being a wonderful city by not just people from within the city – we've always thought it was a wonderful city – but people from outside the city now love coming to Manchester."

Planning applications for the St Michael's development are expected to go through council in September with development commencing early next year.