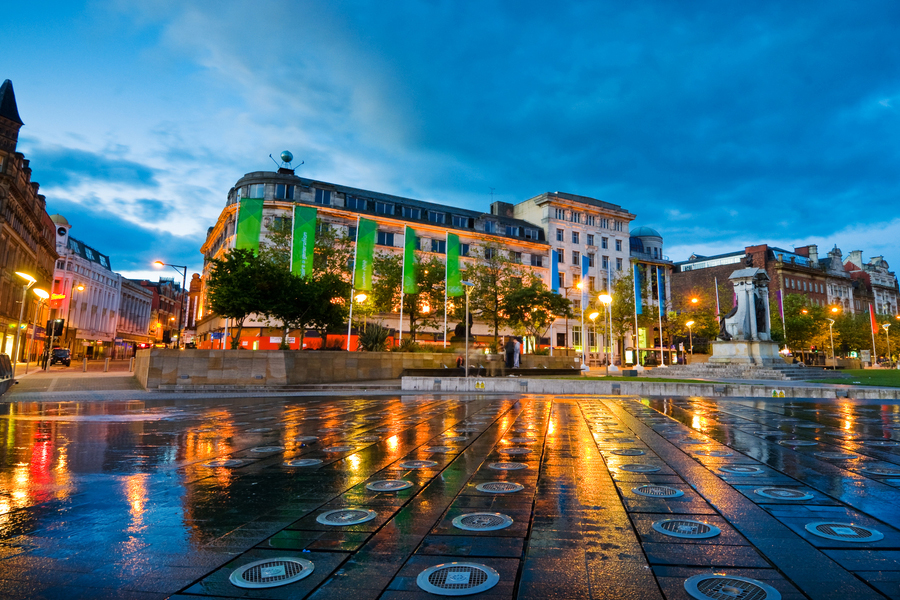 17 Jul

10 reasons to love Manchester

From world-class shopping to an unrivalled passion for sport, there are loads of reasons to love Manchester so we've rounded up a few of our favourite.

Shop Until You Drop

Manchester has a wide range of shops from big name brands, high-street favourites, and individual boutiques. You've got Harvey Nichols and Selfridges for designer pieces as well as the Northern Quarter's hugely diverse independent stores. Whatever your style, budget, age or taste, Manchester's shopping scene is sure to impress!

Culture Haven

It's estimated that 2 million people visit Manchester's museums and art galleries every year. From contemporary art to historical facts, dinosaurs to steam trains, the city has enough to satisfy even the most inquisitive of souls.

Amazing Architecture

Old meets new in Manchester city centre. Every month there seems to be new buildings popping up and many say that Manchester has no boundaries. Explore the gothic-inspired Rylands Library, head to Manchester Town Hall in St Peters Square and marvel at the modern Royal Exchange. All within minutes of each other but each representing unique design. Plus, we can't not mention the Beetham Tower on Deansgate; the tallest building in the UK outside of London.

Sport Success

Boasting two of the country's most successful football teams, Manchester is known all over the world for its sporting achievements. There's Lancashire Cricket Ground, various rugby stadiums and of course Manchester United and Manchester City football clubs. Not only this, but Manchester also hosted the 2002 Commonwealth Games.

A Vibrant Nightlife

Manchester's nightlife really does cater for everyone. Whether you want to relax while listening to live music, party until the early hours at a lively club or awaken your senses at a cool cocktail lounge, this city won't disappoint. There's also traditional pubs, a Gay village, and award-winning restaurants.

Location

Manchester is conveniently located in the UK and is an ideal base for the Lake District and other northern destinations such as Leeds, Blackpool, and North Wales. Plus, both Manchester and Liverpool international airports are close by which makes heading off on holiday very easy! The surrounding county of Cheshire is also a great visit.

Famous Faces

Manchester is also home to a wide range of talent! Music moguls Oasis, writer of Slumdog Millionaire Danny Boyle and TV Queen Michelle Keegan are just some of the famous faces that call Manchester home.

Events and Festivals

The city of Manchester is home to a varied entertainment programme throughout the year, from music festivals to food shows, concerts, and cultural celebrations. Chinese New Year is widely celebrated in Chinatown, the St Patricks Day parade is an annual event and Manchester Pride is held every August. 

The Manchester Vibe

Finally, one of our favourite reasons to love this city has to be the people. As a working-class community, the people of Manchester come together when it's needed and support one another. Boasting their very own symbol (The Manchester Bee), there's nothing quite like the city's spirit.

So, why do you love Manchester? Let us know in the comments box below. Plus, if you're thinking of moving, get in touch today!