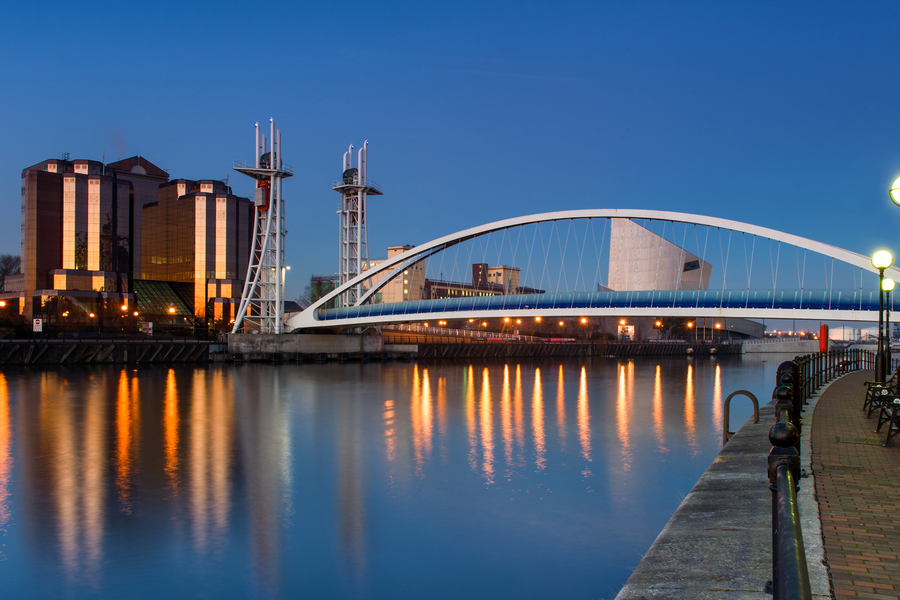 28 Jul

Top five reasons to live in Salford Quays

Salford Quays has gone in and out of favour as the development of the area, including Media City UK, continues to grow and flourish. When the BBC decided to relocate to Salford, there was a large influx of residents moving to the area and it took a few years for the infrastructure to keep up with demand.

Now, Salford Quays has become one of the most sought after areas of Greater Manchester to live in, and it isn't hard to see why. With so much to offer, Salford Quays delivers a fantastic lifestyle opportunities for young professionals and families.

Here are five reasons why we think you should consider Salford Quays next time you think about moving.

Luxury living

With so many recent developments, Salford Quays offers quality luxury apartment living without the price tag you'd find in central Manchester. There are even more developments planned for the area so you can invest in a brand new apartment in this fast growing area.

 

Easy commute to Manchester

Salford Quays has fantastic public transport connections with central Manchester so you can easily get in and out of city without having to worry about parking. There are lots of MetroLink stops and bus services that run daily to and from central Manchester.

Great shops and restaurants and bars

You won't need to head into Manchester to find great food and drink as Salford Quays has its fair share of pubs, restaurants and bars. Try Pier Eight restaurant or Damson for something a bit special or head to CAU for an Argentinian meat-lovers delight. For a hipster trendy lunch, try Penelope's Kitchen, hidden behind the Pie Factory.

Culture

Salford Quays is at the heart of all things media with BBC and iTV studios located in Media City – who knows what celebrities you'll spot on your way home from work! Plus you have access to the Lowry theatre, IWM North and the National Trust's Ordsall Hall. Living here you'll be surrounded by culture and the arts.

Waterside living

Salford Quays sits on the Manchester canal, offering beautiful waterside views from many apartments in the area. It is a lovely area to walk around and you can hire boats or swim in certain areas of the canal at any time of the year (yes, even in mid-winter!). If you have ever dreamed of living a home with canal views, Salford Quays is an affordable way to make this happen.

For more information about properties for sale or rent in Salford Quays, contact us at Kaytons.