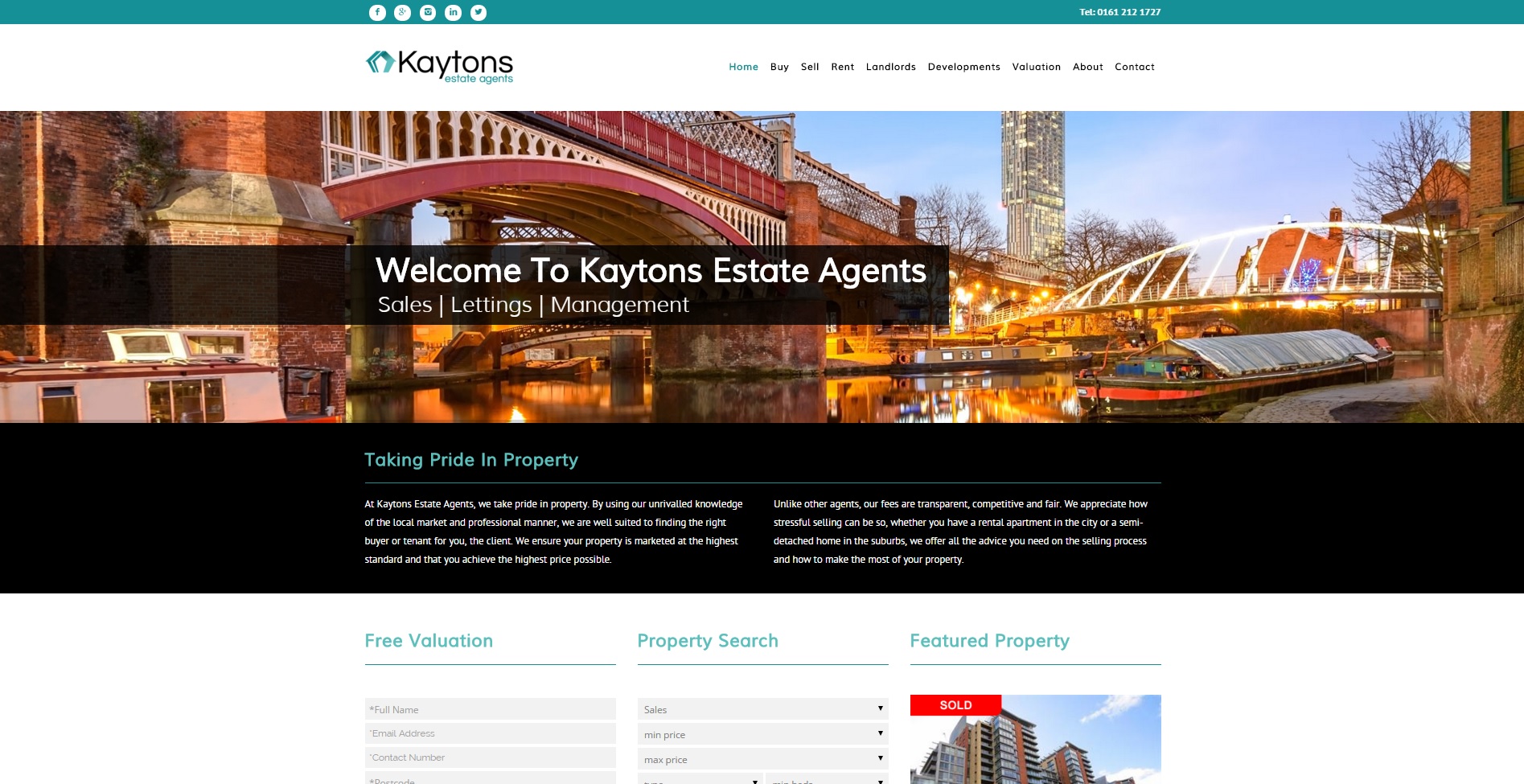 27 Nov

New Website Launched!

Exciting times in the Kaytons office as we announce the launch of our brand new website! With a new clean, simple and easy to use design, you can find everything you need to know about renting, buying or selling a property in Manchester.

 

The site has a tailored search function where you can find the latest properties on the market that best suit your budget and personal requirements. There is also comprehensive information on the services we offer to landlords, tenants, buyers and sellers, including a valuation request form and an applicant register.

 

We understand that buying and selling a home can seem like a complex and confusing process, so we have included an easy to follow guide on the sales process. You will find all of the information you need to know so you can relax and focus on finding your dream home.

 

Learn about Manchester's city centre building developments and latest in property updates in our news and development sections. Plus, now the Kaytons website is mobile friendly so you can search for properties and keep up to date with Manchester property news from your mobile phone.

 

Don't forget to follow us on Twitter, Facebook and Instagram where we will post all of the latest properties, deals, and development news.

 

A big thank you to the team at Jaijo web design for their hard work in developing our new site. We're keen to know what you think – let us know! Happy browsing!