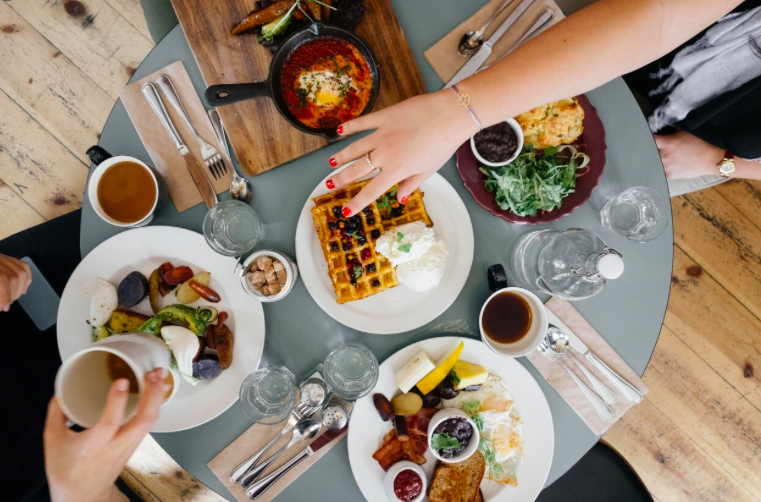 05 Oct

New restaurants in Manchester to look out for

The regeneration of Manchester and its districts in the past few years has resulted in an abundance of new bars, restaurants, pubs and more. While it might be hard to keep up with what's hot and what's not, we've rounded up a selection of new restaurants in Manchester to look out for.

Tast, King Street

Two restaurants may have already opened in this unit and failed but Tast is hoping it's third time lucky. Located on King Street, world-famous chef Paco Perez promises authentic, affordable Catalan food, and unexpected flavour combinations across the board. With five Michelin stars to his name, we've got high expectations for this 3-floor restaurant.

Sugo Pasta Kitchen, Ancoats

Following on from their huge success in Altrincham, Sugo Pasta Kitchen has opened a new restaurant in Ancoats. With a menu boasting exciting twists on traditional Italian dishes, there's also a large dessert menu including Amalfi lemon tart and a vanilla pannacotta. We'll take both please.

Dishoom, Manchester Hall

With 5 sites in London and 1 in Edinburgh, it was only a matter of time before Dishoom headed up north. Situated in Manchester Hall, Dishoom offers traditional Irani treats and the food of Bombay.

Mana, Ancoats

Set to be the most expensive restaurant in Manchester, this fine-dining restaurant is headed by ex-Noma chef Simon Martin. While fine dining may not be anything new, the concept of the restaurant is. Diners will receive 12 and 18 plates in quick succession, which will change regularly to showcase the best of the British Isles.

Canto, Ancoats

Simon Shaw is the mastermind behind El Gato Negro and now his newest project, Canto has come to life. This Portuguese restaurant can be found on Henry Street and menus boast traditional dishes with a modern touch.

Porta, Salford

We're delighted to welcome Porta to Chapel Street and can't wait to try the authentic small plates. With two popular restaurants already situated in Altrincham and Chester, this addition to Salford's food and drink scene is sure to be a hit. You can find this tapas restaurant on Bexley Square, opposite The New Oxford.

Manahatta, Deansgate

Deansgate will be welcoming a taste of New York. With two venues in Leeds, you can expect New York-style cocktails and delicious American food including burgers, pancakes, fried chicken, brunches and steaks.

The Anthologist, St Peter's Square

Similar to The Alchemist or The Botanist, but offering a unique feel, St Peter's Square's new addition is The Anthologist. Serving up incredible cocktails and main dishes of grilled meats, seafood, burgers, and pasta, whatever the occasion, this is sure to be a good choice. All cocktails are based on nature and botanicals and there's also a large variety of alcohol-free cocktails too.

The Ivy, Spinningfields

Set to follow in the footsteps of one of London's most loved establishments, Spinningfields is welcoming its very own Ivy. Yes, that enormous plant-covered building appearing in the area is part of the redevelopment of Hardman Square, bringing some much-needed green space into the city centre. The Ivy will be found in the timber-framed Pavilion Building serving brunches, cocktails, and afternoon teas.

Having recently been named the UK's fastest-improving foodie city, the future for Manchester's foodie scene certainly looks juicy.

If you're looking to move into the area, get in touch today and one of our property experts will be more than happy to help.