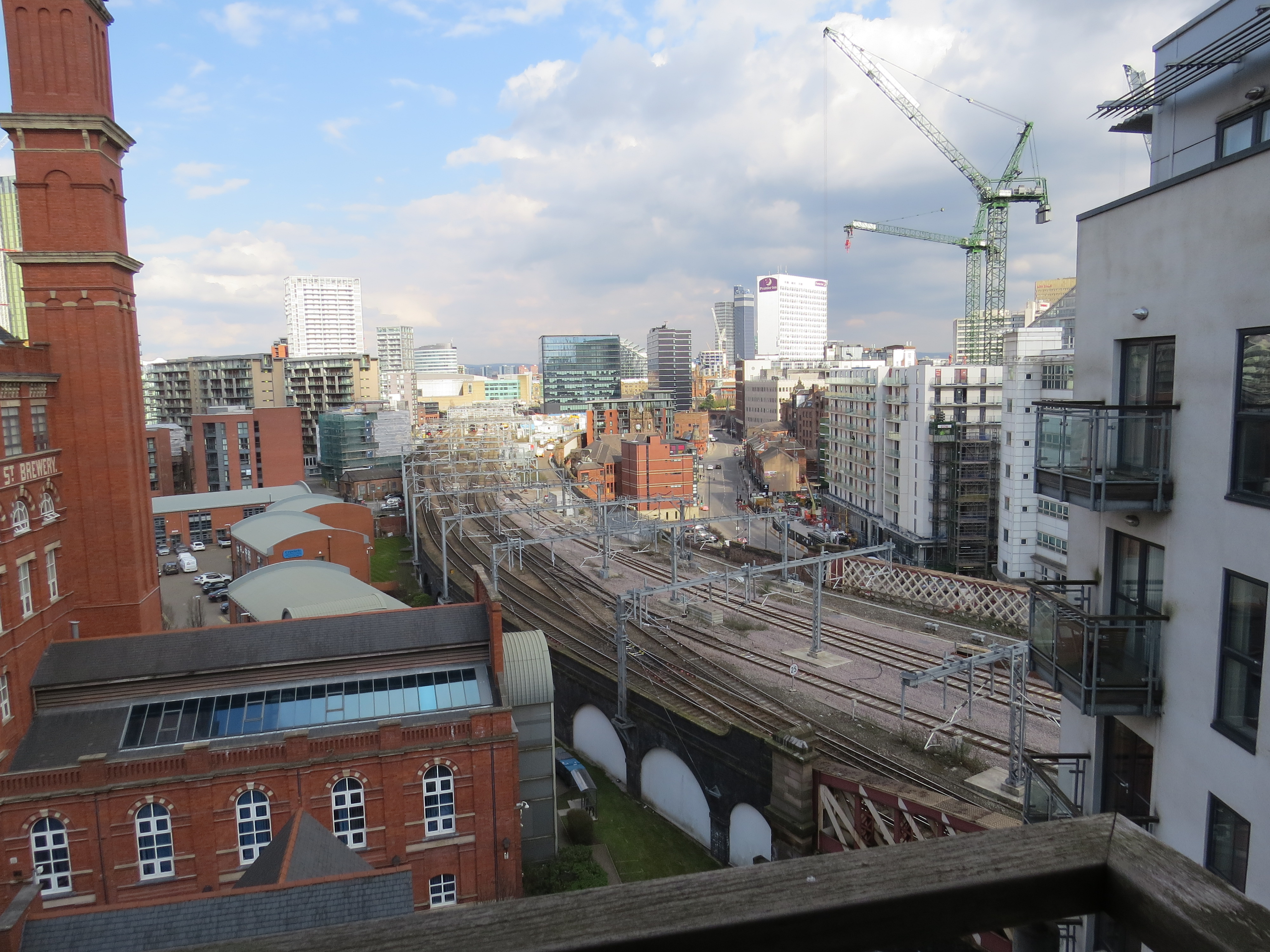 04 Jun

Manchester's skyline transformation: What to expect

Beetham Tower may be Manchester's 47-storey landmark building but with officials having recently announced that plans are underway to transform the northern city's skyline, everything could be changing.

With increasing developments popping up throughout the city, graphics have now highlighted the vast number of projects currently under construction and those that have already been granted planning permission. Thought to be expanding at a rate not heard of since the Industrial Revolution, when it comes to Manchester's building industry, the sky's the limit.

The increase in the city centre property market

Renowned as Manchester's highest point at 85m, the Town Hall is likely to be tiny compared to the proposed skyscrapers. Said to be a result of the explosion of the area's increasing property market, the majority of developments will be made of up of luxury apartment complexes.

Trinity Islands

 

One of the newest developments is 67-storey Trinity Islands complex, situated off Liverpool Road, close to the Granada Studios. With over 1,200 homes planned in six inter-connecting towers, once complete it will be Manchester's tallest residential building – by 20 storeys. These latest upmarket skyscrapers to hit Manchester will be part of the St John's redevelopment near Spinningfields. The new £1.35 billion neighbourhood will include over 2,500 apartments, 3 hotels and a new Factory Manchester Theatre, worth £76 million.

Owen Street

 

Nestled close to Trinity Islands is another new collection of tower blocks, designed by Ian Simpson. Dubbed 'Skyscraper Alley', work is currently underway and will see over 1,500 flats shoot up. Once completed, one of the towers will be the tallest building outside of London – until Trinity Islands has finished.

The Tower

 

The new St John's development will also boast a 52-storey tower, which will be visible for miles. Floors 1-15 will house a luxury 160-room hotel and the remainder will be luxury apartments. Developers have confirmed that they've taken inspiration from 1930-1960 New York and Chicago.

Found Space

 

Closer to Deansgate Locks, the former Bauer Millett showroom is also under development. However, it has reached a number of problems due to its proximity to the tram line and electricity issues. Plans have now been confirmed for a 40-storey residential tower and 14-storey office block. A new entrance will also be created in the Great Bridgewater Street Tunnel and a whole host of new shops will also be built to accommodate the area.

Meadow Side

 

This development marks Manchester's expansion north. The 40-storey skyscraper will be a part of a cluster of towers located close to Angel Meadow. Consisting of 750 apartments, upgrades will also be made to the surrounding park, streets and Chartered Ragged School.

10-12 Whitworth Street

 

Due for completion in 2020, this 35-storey block will be situated opposite Deansgate-Castlefield station. Consisting of over 300 apartments, there will also be a library, gym, bar and rooftop garden.

First Street South

 

A combination of 26 and 8 storey towers, this block will include 600 luxury apartments. With a mixture of one, two and three-bed flats, the complex will also feature multiple gardens, private dining rooms, parking and cycle spaces for each resident and a gym.

Circle Square

 

BBC's former Oxford Road offices are also set to be redeveloped. Focusing largely on student flats, there will also be a 37-storey residential tower. A new public square and offices have already been approved and further commercial buildings are awaiting permission. In addition to this, an 18-storey block on Charles Street side was given planning permission for 400 serviced apartments, aimed at international students.

 

Nickel and Dime

 

Located on the Manchester-Salford border, these two matching 36-storey towers will be home to more than 600 apartments. Planned to be built on each side of Water Street, one will be bronze and one silver.

Angel Gardens

One of the UK's largest build to rent projects, Angels Garden was under the spotlight following the Carillion collapse. However, it has now been confirmed that the construction will go ahead. A 36-storey tower will boast over 460 luxury apartments, a gym, shops, restaurants and a cinema.

New Victoria

 

Network Rail are behind this development close to Victoria Station. Worth over £185 million, 3 new buildings will be constructed – including 2 residential blocks and one office block. Residents will also have access to a gym, lounge, roof garden and cycle storage.

If you have any questions or are looking to move in Manchester, get in touch today to see how we can help.