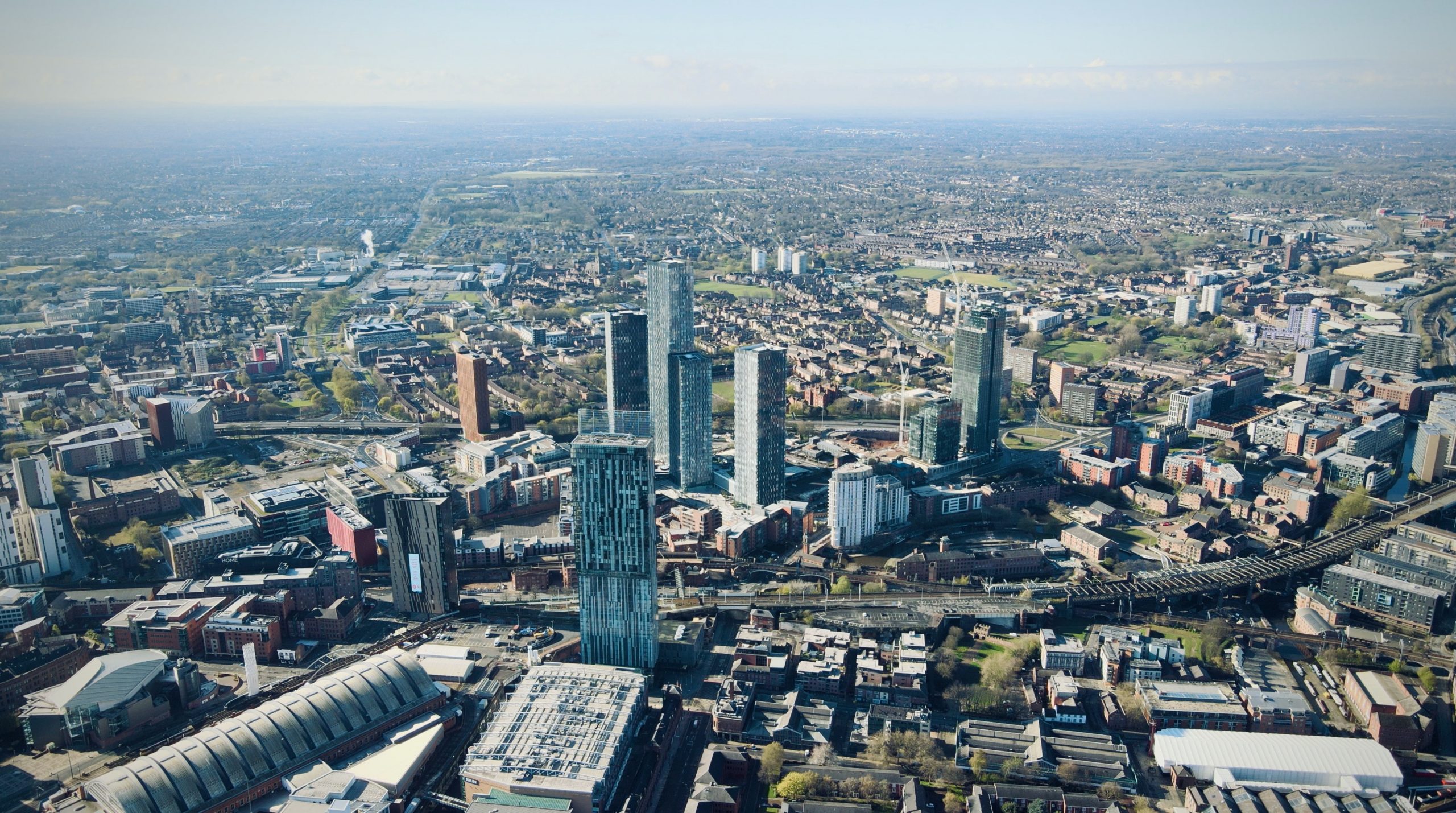 21 Oct

Why Greater Manchester is the fastest growing property market

Latest figures have revealed that certain boroughs in Greater Manchester, including Stockport, are officially the fastest growing property market in 2021 – with the number of potential buyers increasing by more than 500%. 

For years, Manchester and Greater Manchester have been a fantastic investment choice as well as a place to live. It seems as we head into the final few months of 2021, this is only set to continue too. In this blog, we explore just why the Greater Manchester property market is growing so fast… 
Local transformation 
The city of Manchester, and its neighbouring towns, have major regeneration projects currently underway which is a key reason as to why so many people are interested in moving here. From revamped transport links and improved shopping centres to new 'town centres' and revised business districts, the work is aimed at improving the area's connectivity, creating communities and being a place that businesses of all sizes can call home. 
Easy commuter links 
More investors and property buyers are turning their attention to just outside the city centre walls thanks to regular and direct train links. It cannot be denied that Greater Manchester has huge potential and those wanting to travel into the city can do so in around 20 minutes. Increasingly, we're seeing people who want a slice of the city action, but at a slower pace, move into these areas.
World-class destinations
Manchester city centre might be bright, bold and beautiful. But so are many of the postcodes in Greater Manchester. Home to various restaurants, cafes, cinemas, theatres, bars and other entertainment venues, there's plenty to do and see here – and many are realising you don't have to live in the city centre to benefit from an impressive music and nightlife scene. Greater Manchester is also home to a number of parks and museums meaning there really is something for everyone. 
What's next for the property market?
While we don't know what the future holds, news of a Northern Powerhouse in the North West has further boosted the area with investment in innovation, businesses, skills and property. With this in mind, and a property market that continues to grow – as well as plans to build even more family homes, we can only anticipate that things will continue to soar for Manchester and Greater Manchester. After all, as the economy thrives, so will our property market…
Looking to buy or sell in the area? Perhaps you want to weigh up your options as a property investor in Manchester? Either way, drop our friendly team a message today and we'd be delighted to help. As well as supporting you to find your next property, we can also advise on Manchester property prices, the UK housing market, stamp duty and more.