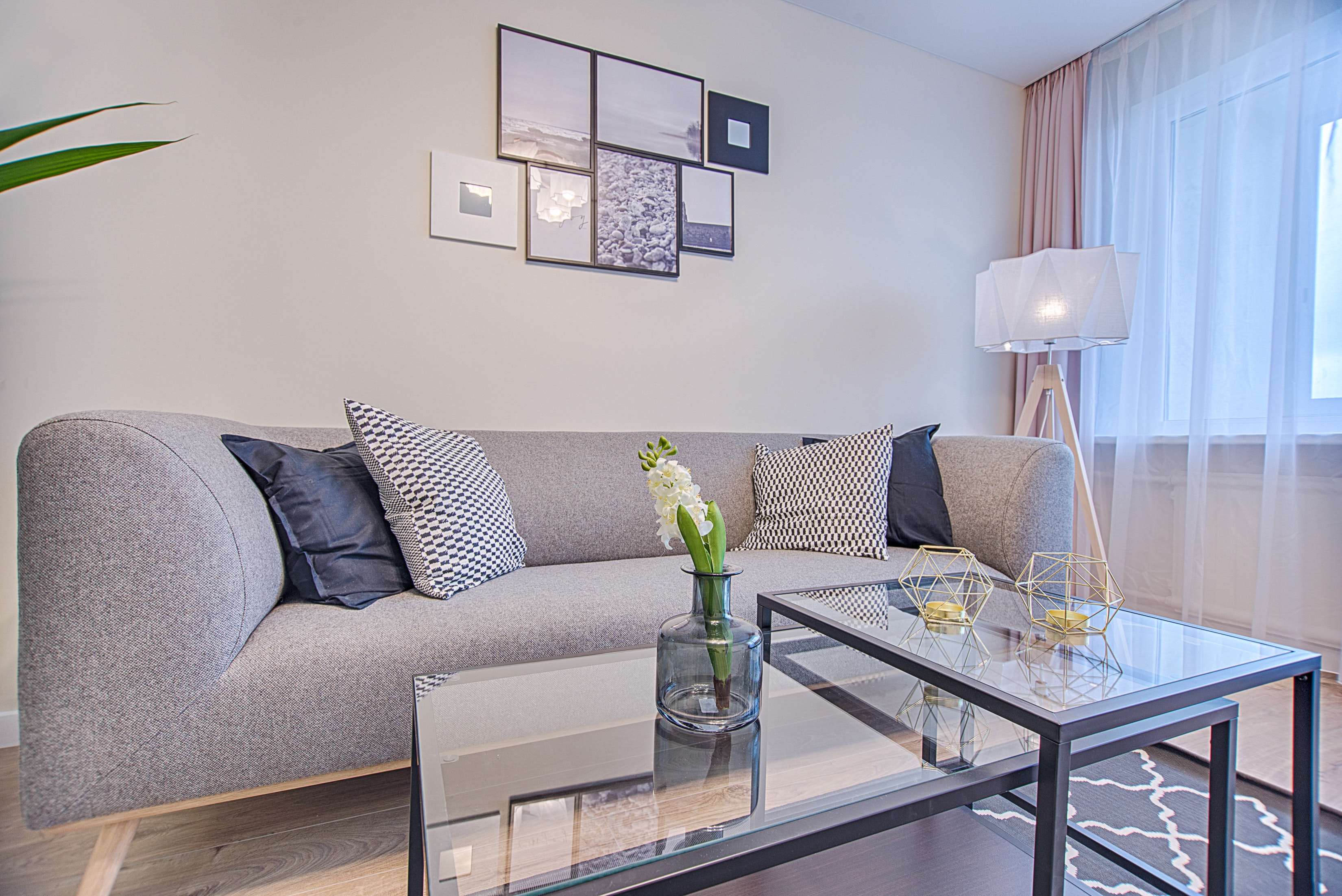 29 Mar

Interior trends to watch out for

With spring being a notoriously great season to blitz your home cleaning and freshen up rooms, we take a look at the hottest design trends that will breathe character and personality into any property.

Dark Kitchens

Research shows that black and navy kitchens are up by 93% in the last six months. With matte and powdered finishes proving more popular compared to the traditional gloss cabinets, it seems we've got Scandinavian themes to thank for this new colour palette. If you're unsure of a dark kitchen, why not opt for a navy splashback instead? Alternatively, try a neutral coloured kitchen and accessorise with coloured objects.

Starry-eyed surprise

This season, interior designers have gone crazy for constellations. Think zodiac and astronomy inspired, with everything from cushions to tile work boasting shooting stars and the night sky. Keep your bedroom neutral and accessorize with on-trend art.

Fringing

Last year the catwalks were filled with fringe fashion and in 2019, home interior is no different. From curtains to cushions, lamp shades to mirrors, fringed furnishings are a great way of adding a fresh edge to your home.

Brass taps

Just as a piece of jewellery will finish off your outfit perfectly, brass taps will complete your bathroom and kitchen. The finishing touch to any sink, brass offers a cool contrast to any room, while giving off an edgy vibe.

Nude

When it comes to colours, it's always a good idea to focus your efforts on a base shade – whether that's grey, white or beige. But this year, nude is getting everyone talking for the right reasons. Think sandy shades, hemp hues and balmy buffs.

Concrete

 Concrete kitchens stole the show last year and now attention has turned towards bathrooms. Creating a strong industrial feel, concrete is one of the go-to materials. Thanks to its strength and versatility, it's also a great choice for bathrooms.

Velvet

Searches online for velvet have increased by 400% over the last six months. As the most searched for fabric, it's a great choice when incorporated onto sofas and beds.

Line art

One of the hottest most recent interior trends was inspired by free-flowing illustrations. Named line art, images depict just that. From wall hangings to crockery, line art is a fresh and free design trend that looks great in all homes.

Distressed mirrors

Also known as foxed, mottled or antiqued mirrors, these accessories add mystery and intrigue wherever they are installed. Be bold and opt for a distressed mirrored wall or alternatively cluster three smaller mirrors together for a chic look.

Tropical print

This is one print that isn't going anywhere. Bring the outside in and create your own little taste of holiday with bright prints and matching accessories. Jazz up your dining table with a tropical table cloth or invest in tropical dinnerware to brighten up meal times.

If you're looking for a property in Manchester, please don't hesitate to get in touch.