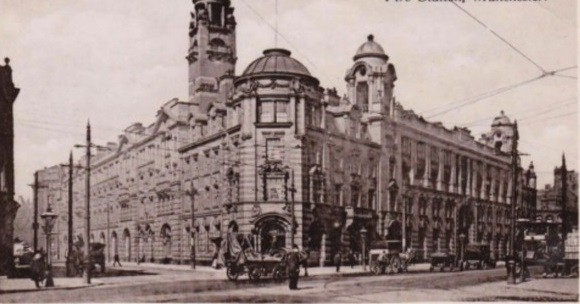 27 Jan

Inspired Developments for London Road Fire Station

After 14 years of disuse, the London Road Fire Station in the heart of Manchester is finally set to undergo redevelopment. Allied London have purchased the building and are currently undertaking community consultation to finalise the plans for the future of the old fire station.

Located next to Piccadilly train station, the beautiful Grade II listed building was originally constructed between 1904 and 1906 and was headquarters for Manchester's fire brigade until the 1980s. It also contained a coroner's court, ambulance bay and a bank. It was purchased in 1985 by Britannia Hotels but the plans to transform the building into a hotel never transpired.

There has been extensive community support for the protection of this historic building with the formation of the Friends of London Road Fire Station group who have been proactive in growing support for this important Manchester landmark. The recent sale to Allied London has been very well received by the group and while the developers are keen to use the building for commercial use, they are also looking to involve the local community to gain new ideas on what to do with the building.

Allied London are calling on any interested parties to submit their ideas through completing a scrapbook which can be downloaded from the Create London Road website. Here you can see photographs of the building, the spaces available and submit your ideas on how you see the future for the old fire station.

You can learn more about the campaign of the Friends of London Road Fire Station on their website and keep up to date with the latest developments from Allied London by following #CreateLondonRoad on Twitter.