10 Mar

Great Places to Eat and Drink in Ancoats

A few years ago, it would never have crossed your mind to go over to the other side of the Manchester ring road to look for food, beverages and fun times in Ancoats. It was run down, deserted and (honestly) a little bit scary. But this northern pocket of the Manchester city centre is now where the cool kids hang out, and we think you should go and join them.

Over the last six months, some fantastic bars, restaurants, breweries and coffee shops have popped up in this neighbourhood as the industrial buildings are redeveloped and transformed into cool loft-style apartments. The hipsters and young professionals became very excited and have moved in quickly, bringing with them the unique vibe of the Northern Quarter. If craft ale, hand-made pizza and barista style coffee is your thing, then you need to check out Ancoats.

There are lots of new businesses currently in the planning stage of opening in this area. For now, here are a few of our favourite foodie places you can go and try now.

Who doesn't like a real sour dough pizza coated in amazing, taste-bud popping ingredients? Forget Dominos, at Rudy's you get real pizza with fresh toppings and some very interesting flavour combinations. You'll think you've jumped on a plane and headed to Italy. Plus, they also serve Gingers Emporium ice cream, the Manchester based ice creamery famous for their peanut butter and salted caramel flavour, Cholton Crack.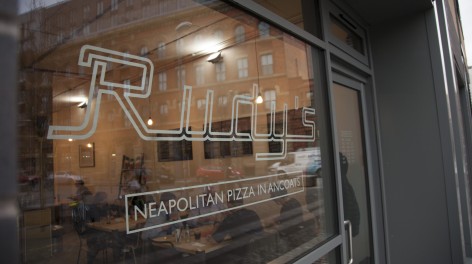 Get your caffeine hit with locally roasted beans at Great Ancoats Coffee. This isn't just your average brew – these guys know how to make a real coffee and serve it to the highest possible standards. You can also buy their roasted coffee beans for your early morning pick up.
Sitting just on the edge of Ancoats is the Marble Arch pub, part of the Marble beers collection of pubs and bars. This is definitely a top-notch pub with amazing food and an excellent range of ales. Lovers of Sunday lunch should book a table for this amazing feast – choose from your traditional beef, lamb or pork, all served with potatoes, vegetables and that all important Yorkshire pudding. Definitely worth a visit just for the range of ales and imported beers.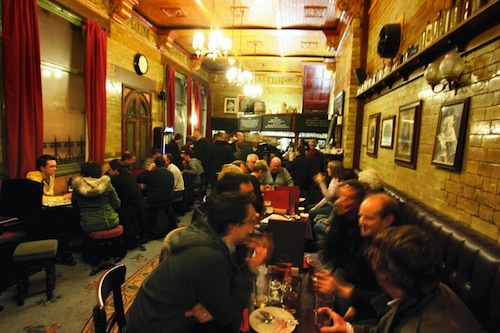 Open all day serving breakfast, lunch and dinner (and any other meal you can think of in between), the Cutting Room draws on the Ancoat's mill heritage to deliver an industrial yet creative vibe. This is a great place to come for a casual lunch or a coffee with friends – or why not settle in for the evening with a few pints from their great range of beers? This is also one of few places in Manchester that has happy hour on a Saturday! Two for one cocktails from 5–11pm.
Please contact Kaytons for a free property valuation in Manchester