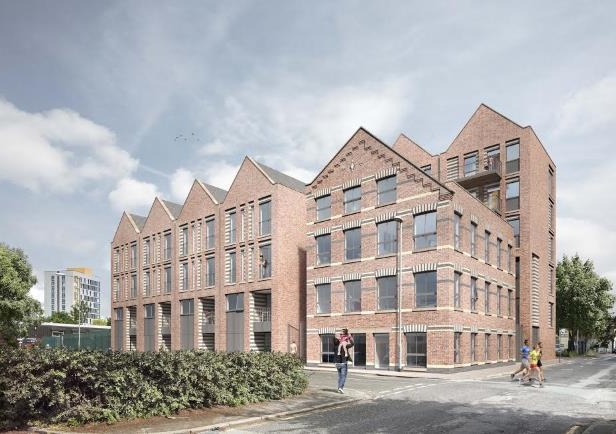 03 Aug

German Warehaus for Ancoats

Property developers, McCauls, have been given the go ahead to start work on the old German Warehouse in Ancoats, a new scheme which will be aptly called Warehaus.

In the 1800s, there were a significant number of German businesses established in Manchester and this building on George Leigh Street is a remnant of this history. The warehouse will be transformed into three residential blocks, joined by a communal open space. There will be seven two and three bedroom townhouses as well as 25 one, two and three bed apartments.

Joe McCaul, director of McCauls, said, "As a company, our focus is firmly on the open market and we believe there is a big requirement for quality homes that people want to buy and live in. We have found that with the huge rise in PRS schemes the owner-occupier market is being neglected, and this is where we see our niche.

"We continue to work on the acquisition and planning of other sites in the city centre, and we look forward to delivering more design led schemes in the future."

Their aim is to maintain the integrity and history of the building while providing fantastic living spaces for future generations. The development is due to start in September 2016 and properties will be released for sale at the beginning on 2017. For more information, visit the McCauls website.