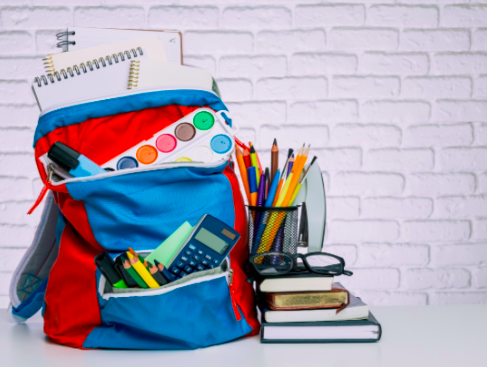 03 Sep

Essential back to school tips

September is officially here and as we wave goodbye to summer and welcome a new school term, busy family life begins. While family routine may be just as daunting as the first day back at school, with our essential tips, back to school just got easy!
Start every morning with a healthy and filling breakfast that will keep everyone going throughout the day. Breakfast is a great time for a family debrief. Make sure everyone knows what clubs they have after school and when everyone is expected home.
A family calendar is a great way of keeping track of after-school clubs, meetings, and exams. Put it somewhere central, where everyone can reach it.
Leave the house clean and tidy. Nobody wants to come home to breakfast bowls and mugs cluttering the side. Plus, the longer you leave mess out, the longer it takes to tidy away.
As soon as a new term hits, get back into your routine. Bedtimes should be kept, dinner times should be structured and you need to remember to set aside an hour for homework and chores.
Weekly food plans and shopping lists will not only make evenings more organised but it'll also help reduce food waste. Plus, why not streamline dinner preparations by prepping food and stocking up the freezer with homemade meals, which are perfect for a stress-free busy evening.
Make lunches exciting and add pieces of lemon, cucumber, and mint to water bottles for a refreshing change. Crustless quiches, fancy wraps and pasta salads will also brighten up any lunch box.
Get ready the night before. Lay out clothing and ensure that bags are packed as well as sports bags and any other necessary items.
Before you know it, the week is over and you haven't done any cleaning. Set specific days to complete certain cleaning tasks to ensure that you're on top of everything. For example, make Sunday your cleaning day and change bed linen on a Monday.
The turn of autumn can cause havoc for your outdoor space so spend small amounts of time in the garden, keeping it tidy and orderly.
Talk! Whether it's in the car on the way home or over dinner, ask your children what happened at school, what they learned and what their friends are up to. A happy family makes for a happy home.
Remember, you can't expect the kids to be prepared if you're not prepared.
If you are thinking of BUYING or SELLING this September, let us make it easier for you. Get in touch with us today or email info@kaytons.co.uk