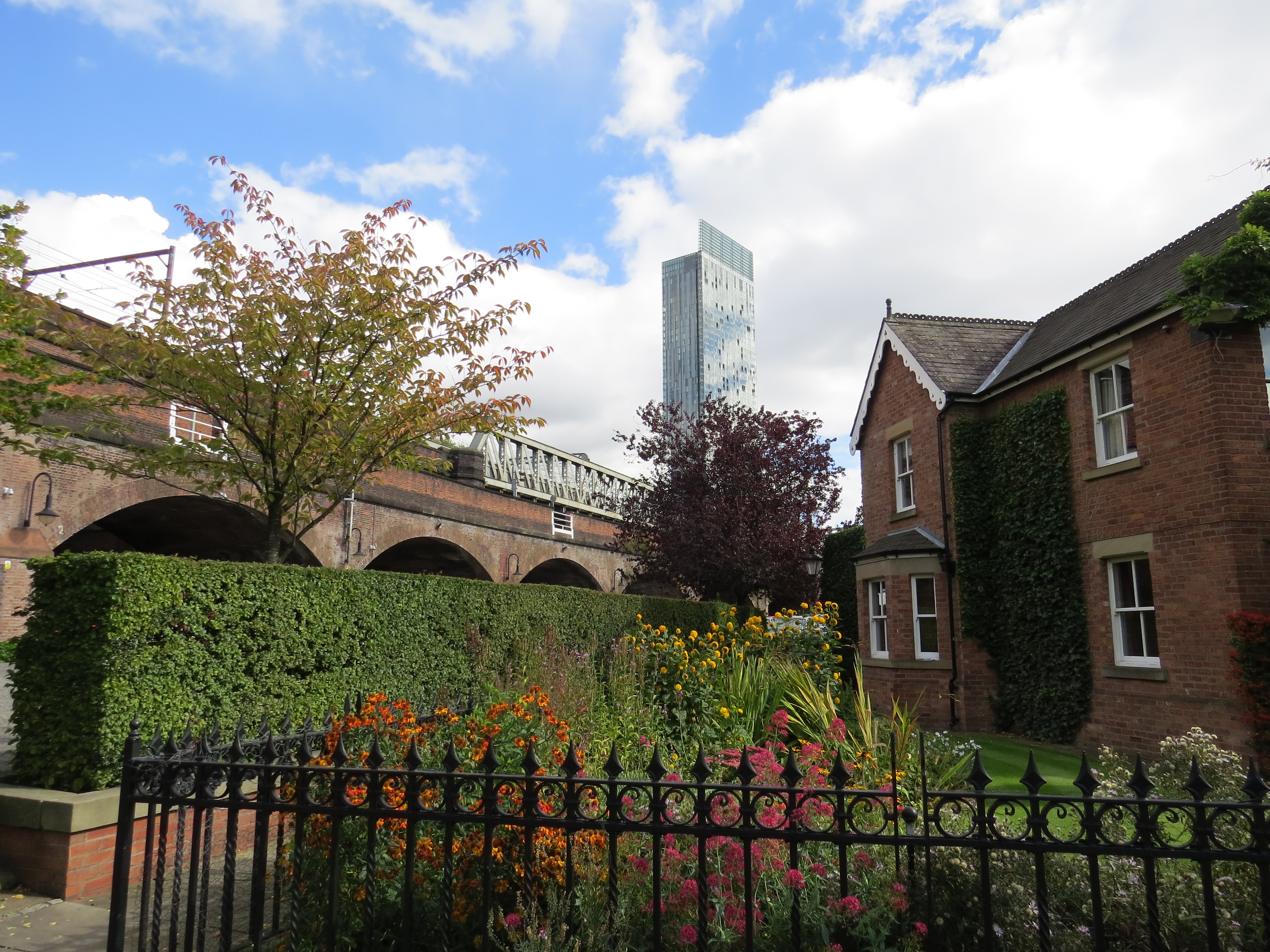 06 Jan

Building up in Castlefield

Housing firm, deTrafford, are thinking above the board with a new development set to arrive in Castlefield. A set of town houses with their own rooftop gardens have been designed to sit on top of blocks of flats.

Two rows of luxury penthouse homes sit above five and six storey tower blocks, each surrounded by green rooftop gardens. This development would bring an additional 419 homes to the area.

deTrafford have designed the development to fit in with neighbouring buildings including the old mills style apartments and conservation area. There is a strong push from the local community to maintain the look and feel of their heritage area of Manchester.

Located close to the Cornbrook Metrolink station, this development will be ideal for young professionals and small families looking for city centre living. There will be single, two and three bedroom apartments, as well as two and three bedroom duplex homes. The plans also show 150 underground parking spaces as well as shopping at ground level.

There is also expected to be a tall 16-storey glass tower with rooftop terraces next to the Bridgewater Canal. According to the Manchester Evening News, the planning papers for the development state, "The red brick façade at the front of the development complements the scale and appearance of the neighbouring buildings and acknowledges the heritage of local mills and the nearby Castlefield conservation area.

"The glass tower will form the backdrop to the site, crowned by private roof terraces."

If the plans for the development are approved, building could commence in spring next year.