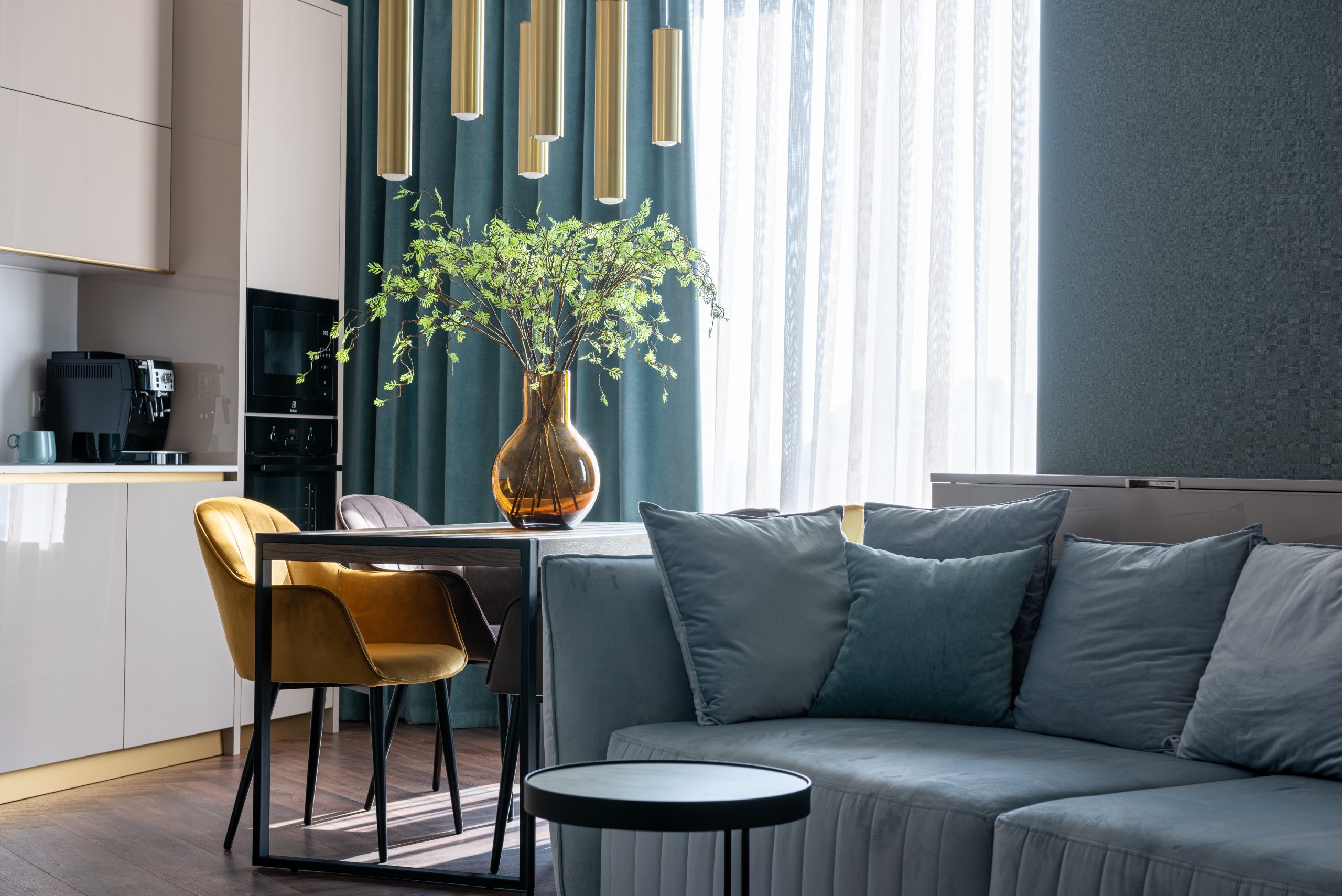 09 Dec

How to brighten up your home in winter

December can be dark, damp and dreary – no matter how we're feeling personally. Our gardens are looking a little worse for wear and, inside, it's hard to shift the cold no matter how high the heating is. But whether you're looking to sell or let, or simply want to lift spirits in your home and make it feel a little more inviting, there's a few things you can do to brighten up your home in winter.

Let there be light

Lighting can have a huge impact on the way your home looks and feels. Plus, at Christmas, there's plenty of bright decorations that will give your living space an instant lift. Consider fairy lights around beds, use light up garlands on window sills and bannisters, and invest in a few candles to create a cosy atmosphere. Swapping bright white light bulbs to a warmer hue can also help. 

Cosy colours 

A splash of white paint is always a quick fix for homes that have lost their appeal. However, creams and nude shades are also ideal for creating a warming environment. That's not to say you can't incorporate dark colours or bright pops. Mix and match with statement walls, wallpaper features and soft furnishings to bring in some personality.

Let the outside in 

By this, we mean sunlight and nature. Open your curtains every morning and make the most of the winter sunshine. After all, it's a free mood enhancer too! Invest in a few indoor plants and take cuttings from outside and place them into a vase to give even the smallest of spaces an instant uplift. Not only will this make your room look nice, but the health benefits of having plants inside are undeniable. 

Home comforts 

Brightening up your home doesn't have to be about making it lighter. Instead, you can focus on making changes that improve the space and boost you mentally. In winter, we all crave comfort and cosiness so why not introduce cushions, blankets, throws and any other soft items you can find. This is also a great way of adding colour into your home, without having to paint or decorate. 

Head outside 

You might need to wrap up warm for this but there's a few things you can do outside that will make your property look instantly better. Plant a small tree, decorate existing bushes with solar-powered fairy lights and uplighters, and plant climbing flowers along your fence. A bird bath will also provide daily entertainment and you could even build a little feeding area to help some of the smallest animals out in the colder months. 

Once you've made these changes, if you are looking to sell or let your property, we'd be delighted to help. We can also advise whether or not any additional improvements need to be made in order for you to get the best price. Interested? Why not pick up the phone and start the conversation today?