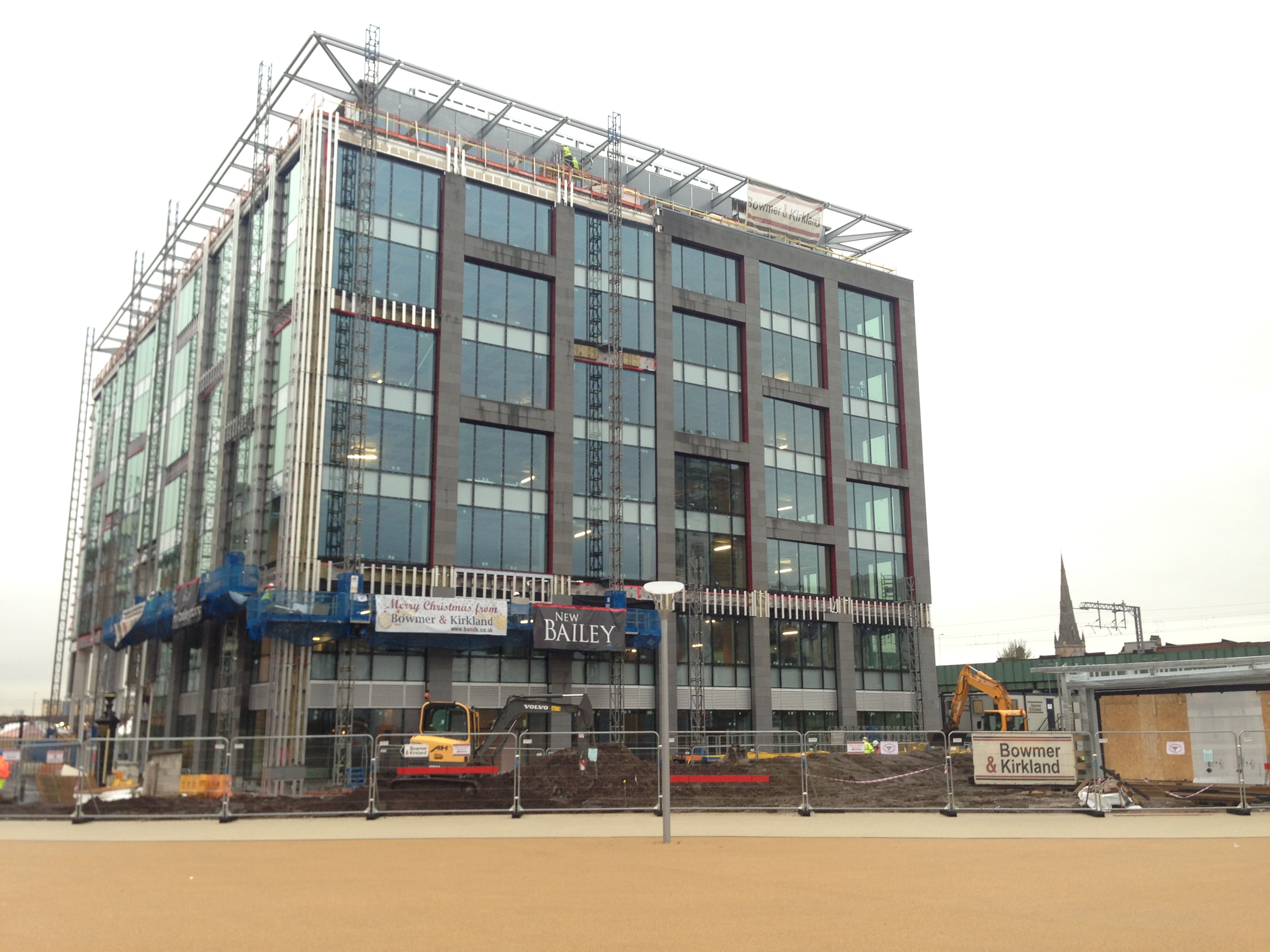 10 Dec

A New Life for the New Bailey

Located on the edge of Salford and next to the thriving business hub of Spinningfields, the New Bailey is one of Greater Manchester's most exciting developments. Nestled on the leftbank of the River Irwell, this new development will bring great opportunities for business growth in the city.

This area has had a varied history – it's position behind the law courts meant it was once home to New Bailey prison, first constructed in 1787. The prison existed here for around one hundred years, before improved facilities at Strangeways were built.

This area will soon be home to One New Bailey, the first stage of an extensive overhaul of this area. Comprising over 125,000 square foot of new office space, it is hoped the development will bring big businesses to Manchester. There are plans for further developments in the New Bailey area over the coming years, with over 2.2 million square foot of potential commercial space available.

Opened in late 2014, the new Premier Inn New Bailey has provided much needed accommodation for tourists to the city centre. The close proximity to the city centre and great public transport links means it is the perfect location for visitors.

The New Bailey development is located close to residential developments including Fresh, Alto and City Point. It is also a short walk from the fantastic restaurants and bars in Spinningfields and Castlefield.

You can keep up to date with the latest news from the New Bailey development by watching the live cam on the New Bailey website.